Preston Manor School and QPR Trust AIM HIGH
Preston Manor School students on the 23rd of January travelled to Southampton's St Mary's Stadium to represent Queens Park Rangers (QPR) Community Trust as part of the Premier League Enterprise Challenge REGIONAL FINALS.
The Premier League Enterprise Challenge is a national competition linked to the Premier League's enterprise programme, which began in 2009 and is run in partnership with Sport Relief.
It sees Year 9 and 10 students set a football business-related task by Premier League executive chairman Richard Scudamore. This season groups were asked to come up with initiatives to encourage diversity among fans and think of ways to make match days as enjoyable as possible.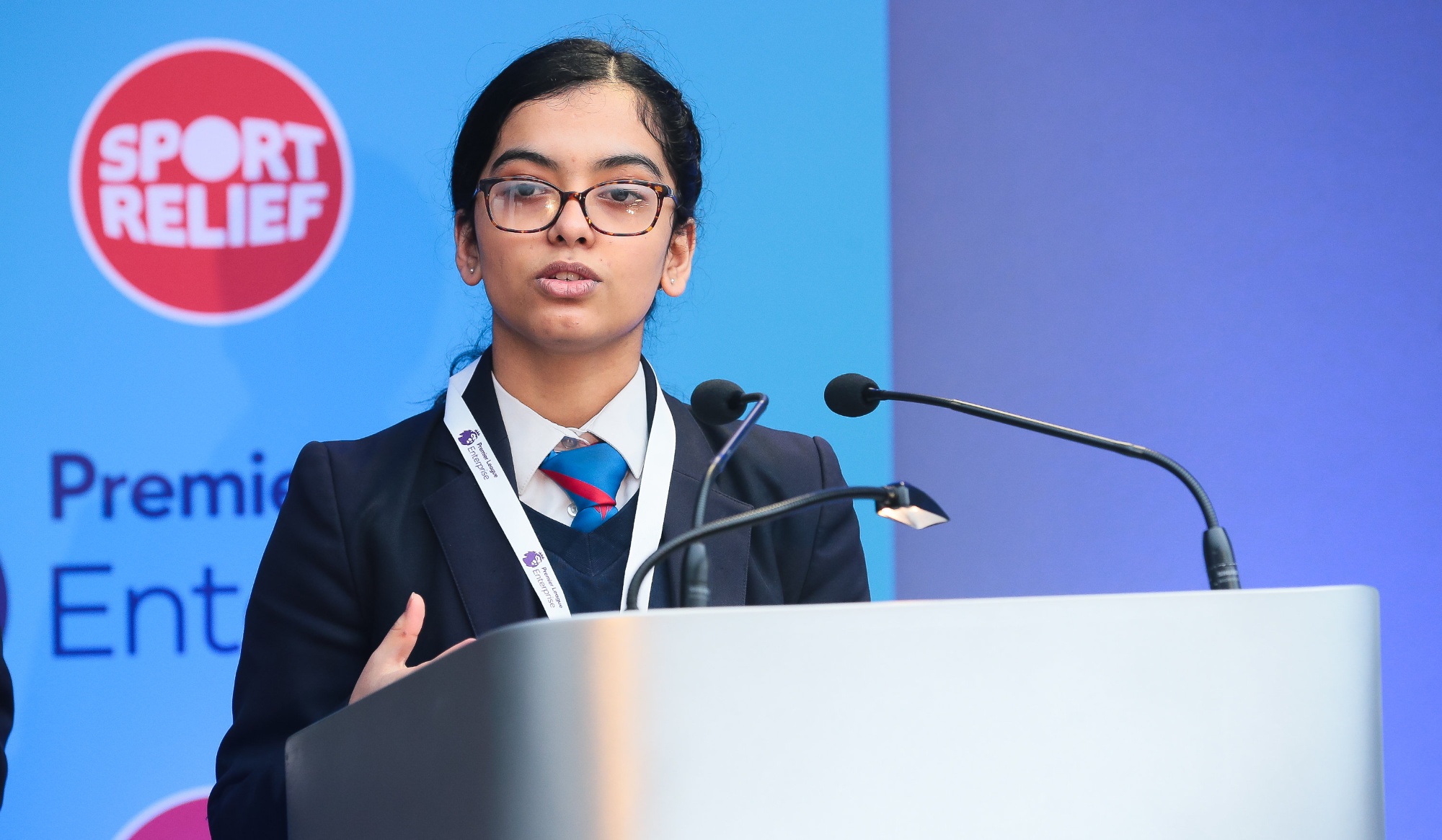 Year 10 students Sujata Dhakal, Zoe Allen Thomas, Yinabi Abraha, Radwa Yaslem, Mohammed Faraj, Yusuf Bahadur and Rida Al-Kadiri, won the local heats organised by QPR Community Trust last year December with their 'Community World Cup' business plan. Pupils than took part in the regional play-offs at St Mary's Stadium, the home of Southampton FC.
Facing stiff competition from other schools across the region, PMS students were unfortunately unsuccessful in progressing through to the national finals of the Premier League Challenge, but they were highly commended by the entire judging panel for their forward-thinking and relevant ideas.
Business Teacher, Mr Kumaning said: "The Enterprise Challenge is a fantastic opportunity for young students to get involved with the football industry in an entrepreneurial way. The group had a great day meeting other students and gaining valuable skills and were an asset to Preston Manor School, putting in a great effort throughout the day."