Head Girl & Head Boy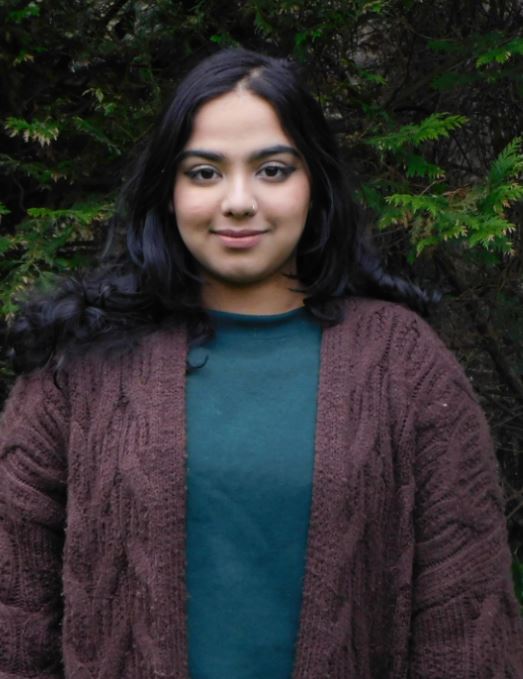 HEAD GIRL 2021-2022 | Khushi - Year 13
"I started my journey at Preston Manor seven years ago, and it's surreal to think that this year is my last. From the very moment I stepped into this school, my life has changed. Through time, I grew into the confident and highly ambitious girl that I am today, and it could not have been achieved without the amazing support I have received during my time at Preston Manor. This school has taught me many valuable lessons that I will carry with me for the rest of my life. That's the thing I love the most about Preston Manor, it is a school that not only teaches us educational lessons but life lessons too.
The teachers at Preston Manor go above and beyond to ensure that the students are able to reach their full potential. They are kind, compassionate and caring, but they equally stretch and challenge us so we become the best version of ourselves. Our teachers are always available to give extra resources and support when they know we're struggling. To them, there is no such thing as failure - we are all given the opportunity to thrive.
As someone who is deeply passionate about politics, the enrichment offered at the Sixth Form has helped me to gain experiences that have widened my political interests. I was able to enrol in the Social Mobility Foundation's 'Aspiring professional's politics programme' where I was lucky enough to have a former US Diplomat as a mentor and also hold Zoom calls with highly influential political figures. Whatever career path you are thinking of pursuing, Preston Manor provides you with a plethora of opportunities that will help you get one step closer to reaching that career. From open days to programmes with Universities, to work experience and apprenticeship opportunities - the possibilities are virtually endless.
But perhaps the thing that sets Preston Manor apart from all other schools is its community. I have never been in an environment that is so welcoming to different cultures, we are a school that celebrates diversity. Even though we may all come from different backgrounds, we all work together to ensure that everyone can get the best out of their time at the school. The students are the voice of the school, we have House Competitions organised by year 12's to raise money for charity and the D.I.V.A Starlet leadership programme that puts on debate clubs and offers residential trips in the hope that students embody their inner leader.
As I reach the end of my journey at Preston Manor I am excited about the journey ahead of me and grateful that the school has prepared me so well for it. I will cherish all the experiences I have made over the last 7 years for the rest of my life."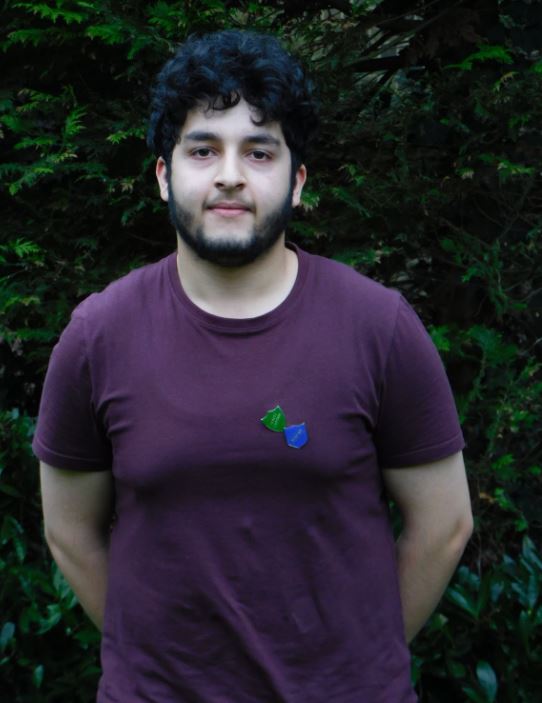 HEAD BOY 2021 - 2022 | Danial - Year 13
Hello! My name is Danial, and I am the Head Boy of Preston Manor. I take Computer Science, Maths and Economics for my A-Levels and aim to study Computer Science at university eventually specialising in Artificial intelligence and Cyber Security. I have been fascinated by the world of technology ever since I can remember. Preston Manor has enabled me to pursue my dreams and achieve my full potential by providing me with opportunities to further my interest.
I joined this school in year 7 and have had a very enjoyable journey since. I was able to build my confidence and progress towards this role whilst also achieving many other things. My time at the school has enabled me to grow as an individual, developing my communication skills as I work with a team to get the job done. I am surrounded by highly motivated like-minded people that all strive to be the best, creating an environment where we can excel.
The role of a Head Boy is a very rewarding one, especially within Preston Manor, as I am able to then provide a platform for younger students to excel and become the best versions of themselves. I set an example for the younger students whilst also representing the school at various events such as open evenings ensuring that the local community feels comfortable and welcome when visiting the school.
The school has provided me with a plethora of opportunities ranging from Debate Clubs to external competitions such as the Premier League Enterprise Challenge. These opportunities and more allow students to feel involved within the community and contribute positively towards it in the process. The skills that they form and solidify become invaluable as they leave school are what commonly separate them from the average student.
I am very grateful for the opportunity and whilst I am in this role I hope to give back to the school as it has done so much for me helping me to get to where I am today.