DLD Rocks!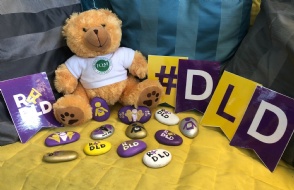 Preston Manor's Speech and Language Additionally Resourced Provision, Lighthouse, is raising
awareness of Development Language Disorder (DLD). DLD Awareness day is on Friday 20th October the aim is to highlight the impact that DLD has on young people and what we can do to support them.
We are raising awareness of DLD in our local community and are asking local residents to be
on the lookout for our DLD Rocks. These painted rocks have been decorated by students in Preston Manor School who have a Speech and Language Need; they have been decorated with the DLD logo.
We have hidden them in our local community and we are encouraging residents to find them, take a picture of the DLD Rock and put it on social media with #DLD #DLDawareness. Then hide it again for someone else to find. It is hoped that this small act will really raise awareness among our community.
For further information please visit the website https://radld.org/dld-awareness-day/