Sixth Form
Apply by clicking the link below:
GCSE Results Day 2021
Thursday, 12th August 2021
Click here to Log in to Application form https://prestonmanor.applicaa.com/year12
Only for those who have made a previous application
If you are interested in a place at Preston Manor VI form
Please register your interest on GCSE results day, 12th August 2021 once you have received your final grades, using the link below.
https://zfrmz.com/rBg3mAeKdoVQChib71TQ
Click the link below to see the subject requirements.
https://www.preston-manor.com/page/?title=Entry+Requirement&pid=624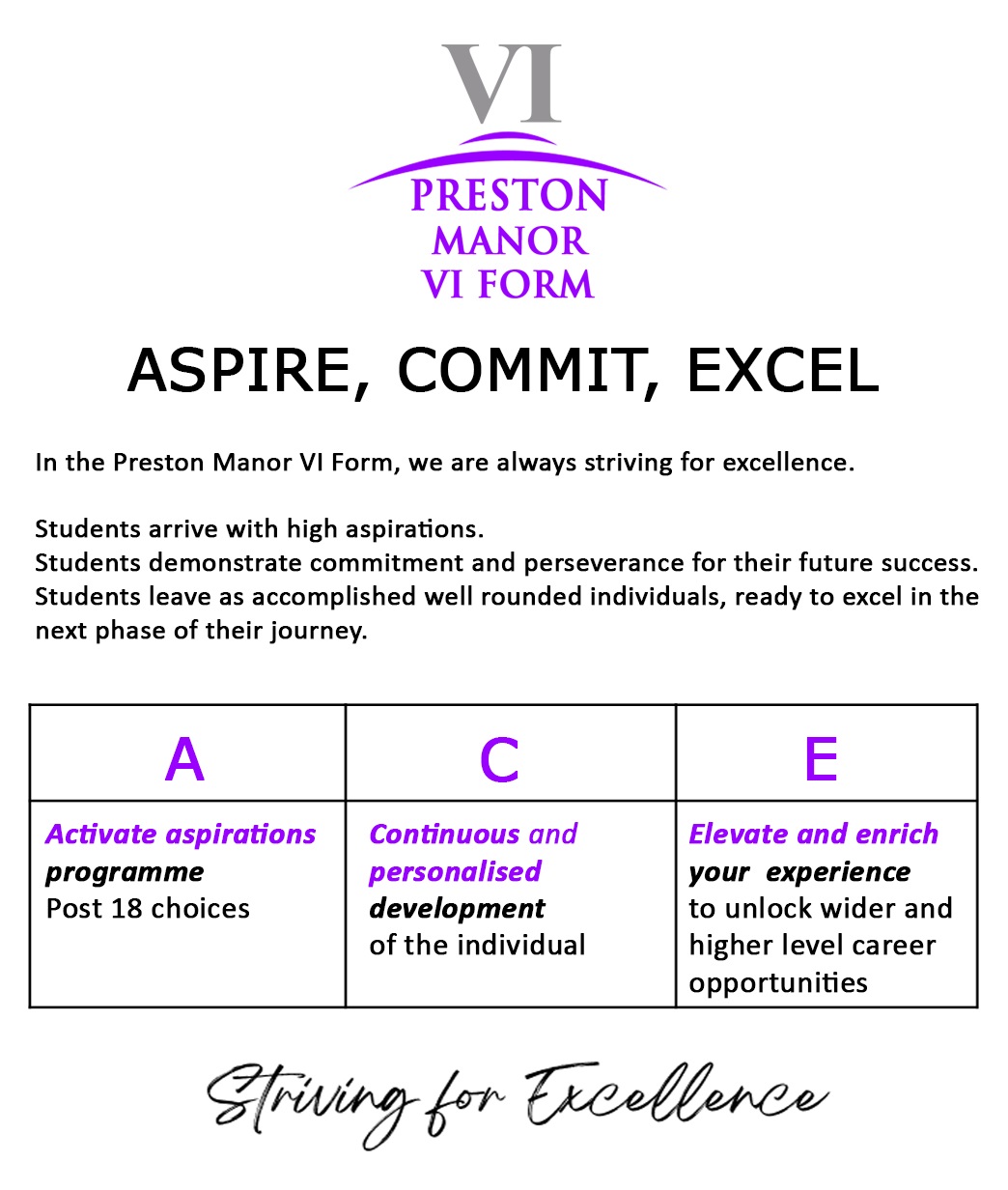 Preston Manor Sixth Form has a long running tradition of being one of the best performing school Sixth Forms in the UK. Year after year, many students at Preston Manor achieve excellent results and go on to take up places at elite Universities, such as Oxford, Cambridge, Imperial, UCL and King's.
In our last two inspections, Ofsted has agreed, that we should be very proud of what we offer at Preston Manor for sixth form students (Quotes from July 2016 inspection report)
'School leaders are rightly proud of the large sixth-form provision. The 16 to 19 study programmes are suitably tailored to meet students' individual social, emotional and academic needs.'
'Leadership of this area is strong and much weight is given to preparing students for university, apprenticeships and work'
'Students have very high aspirations, work extremely hard and are fully involved in the life of the school'
'Students make very good progress across a range of A-level and vocational courses'
The Sixth Form has a highly skilled, supportive and dedicated team of two Directors of VI Form and 15 Academic Tutors. Our expertise and effective team work mean that we are able to meet the needs of our diverse Sixth Form students.
Preston Manor School is proud of the achievements of its Sixth Form and is committed to all learners achieving their full potential, and discovering and realising their aspirations in this world.