Upper School hosts girls football match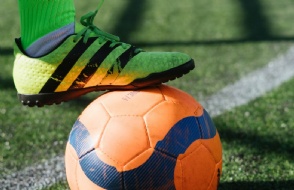 On Tuesday 8 March, Upper School hosted a Year 8 and Year 9 7 aside girls' football tournament and played against Jewish Free School (JFS) and Alperton Community School (ALP).
Whilst our girls fought hard and played their best, we unfortunately came away from our first game against JFS with a loss. This did not dampen the spirits of the team, they were more determined than ever to prove themselves in their second game.
Our second game we took on ALP and although the other team fought hard and proved themselves, Preston Manor (PM) came away with a win of 4-1. Our girls demonstrated determination and resilience.
Congratulations to the PM girls on their win and we look forward to playing more games in the near future!