Asda Donation - Thank You!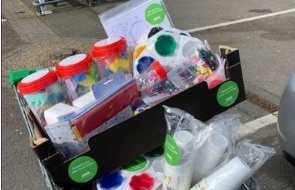 Thank you Ms Pratima Patel and the Wembley Asda team for their very generous donation of the above Arts and Crafts resources that they donated to the children of Preston Manor Lower School on Wednesday 24th February 2021
The children in our Key Worker and Vulnerable Children provision were able to use some of the resources during our wellbeing Friday Art and Craft activities.
During this challenging period, it was lovely to be able to provide these wellbeing activities for our children to be creative in a relaxing environment.