Futures Academy - Year 12 Access to the London Market Group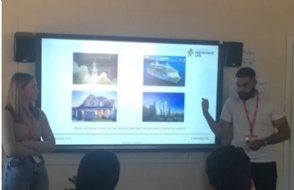 Our Year 12 are preparing for a bespoke two-week programme run by London Market Group in partnership with VisionPath. LMG, which dates back to the 17th Century, now comprises over 350 companies employing over 480,000 people. Our students have been selected to take part in LMG's initiative which aims to attract young talent to the industry.
After a rigorous application process, selected students will take part in a series of workshops, developing their skills and experience within the speciality insurance sector. In addition, they will get a four-day work placement in Central London, giving them hands-on experience of the many careers within this sector. The final day will be a Careers Festival where they will have the opportunity to network with representatives from a range of organisations and learn more about the opportunities open to them.