Old news
Please find below older news stories that appeared on the Preston Manor News page
Preston Manor in Top 20% of Schools Nationally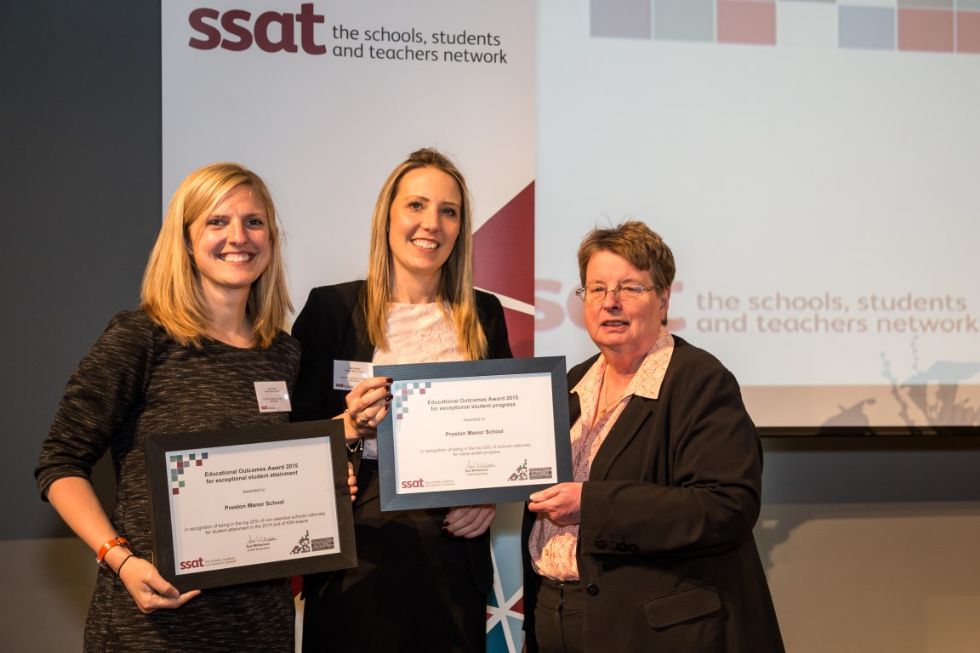 Preston Manor School received two awards from the Schools, Students and Teachers network (SSAT). Educational outcomes data analysis from SSAT showed the high grades and progress made by pupils between their key stage two and key stage four results. We are very pleased to be recognised by SSAT for our achievements. Ms. Lesley AIrey (Deputy Headteacher) and Ms. Sara Dareve (Assistant Headteacher) received the awards on behalf of the school. To view fuller article appearing in local press, please click on link below:
http://www.kilburntimes.co.uk/news/education/preston_manor_school_in_the_country_s_top_20_per_cent_for_performance_1_4528491?utm_source=Facebook&utm_medium=Social_Icon&utm_campaign=in_article_social_icons
When President Barack Obama Came to Town...
Year 13 student Renell Harding was invited to attend the Town Hall Meeting during President Obama's recent visit to the UK. Renell represented the Amos Bursary Programme, of which he is a prestigious recipient. Renell greatly enjoyed meeting the President and hearing him speak on various issues. Renell stated 'It was a once in a lifetime opportunity, and one I greatly enjoyed. President Obama came across as a down to earth politician who genuinely showed great care and interest in young people and their futures.' This summer Renell will participate in a month long work experience opportunity to work in New York city at the global law firm, Linklaiters, as part of the Amos Bursary programme.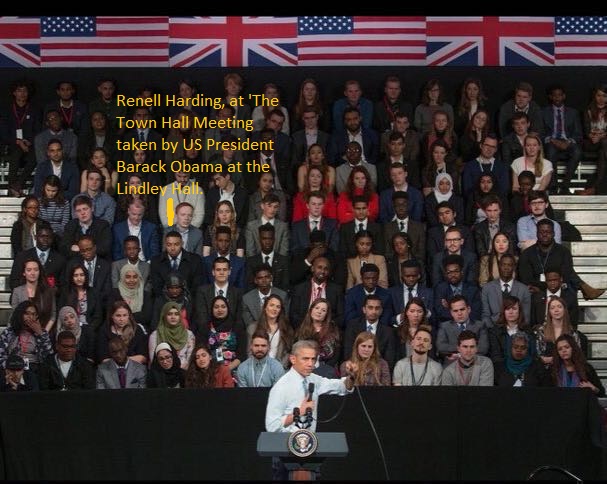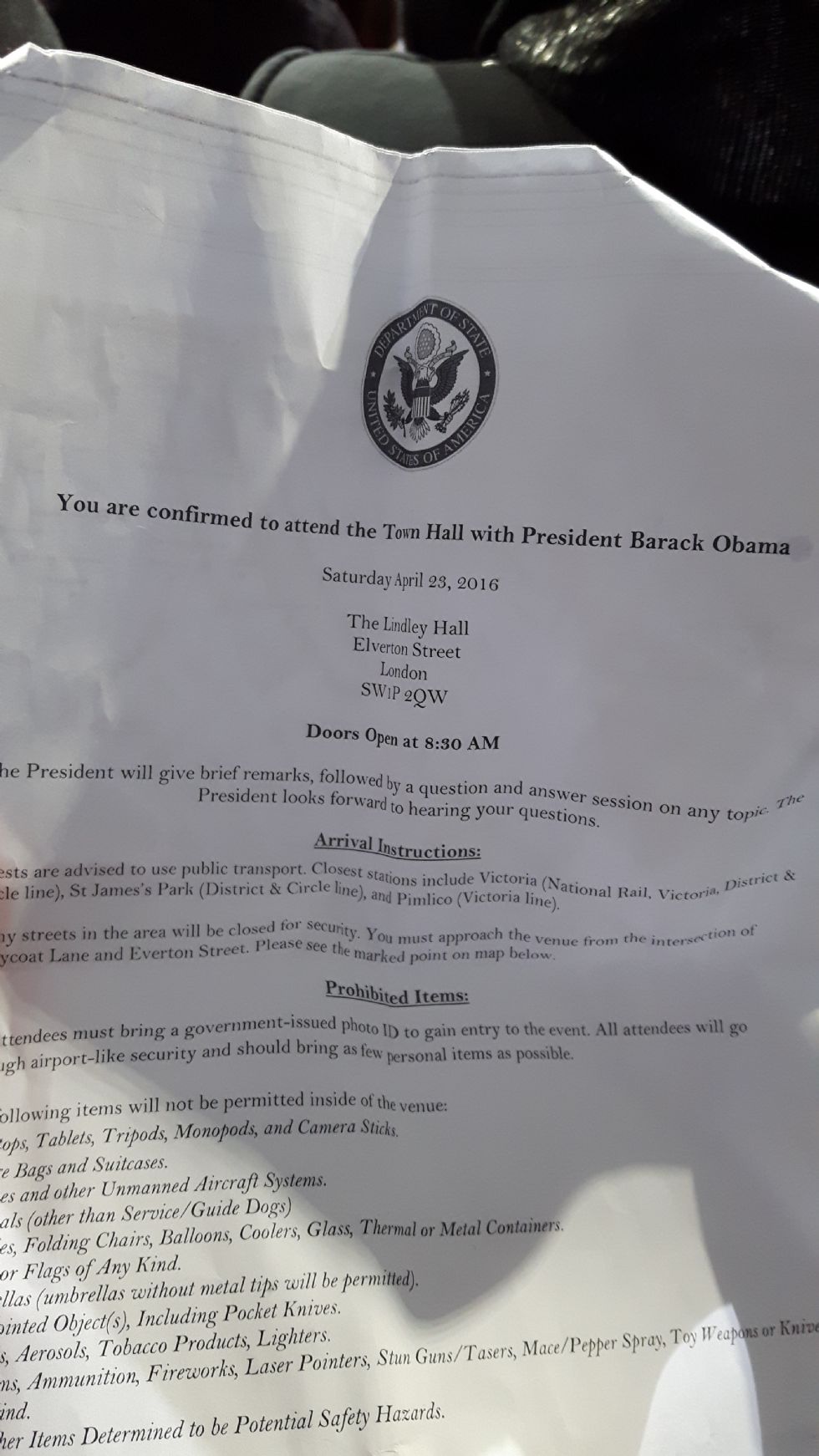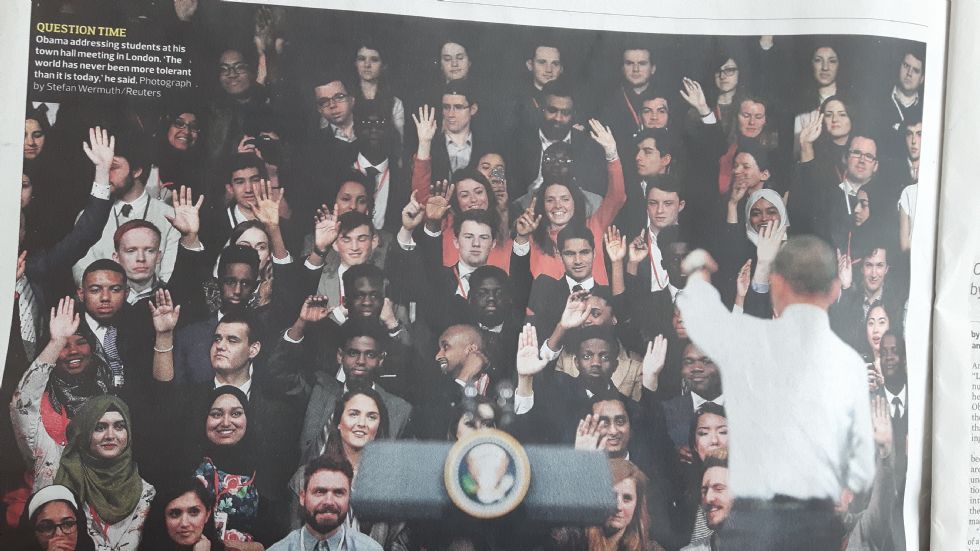 Science Museum Visit - Supercool Show
The Science Department have been very busy this term running a number of enrichment activities and events. This includes a recent visit by the Science Museum who entertained our Year 8 and 9 students. The show explored liquid nitrogen and its amazing properties. The demonstration included the formation of a real cloud and making ice cream using liquid nitrogen. Students were highly engaged and participated with a great deal of enthusiasm.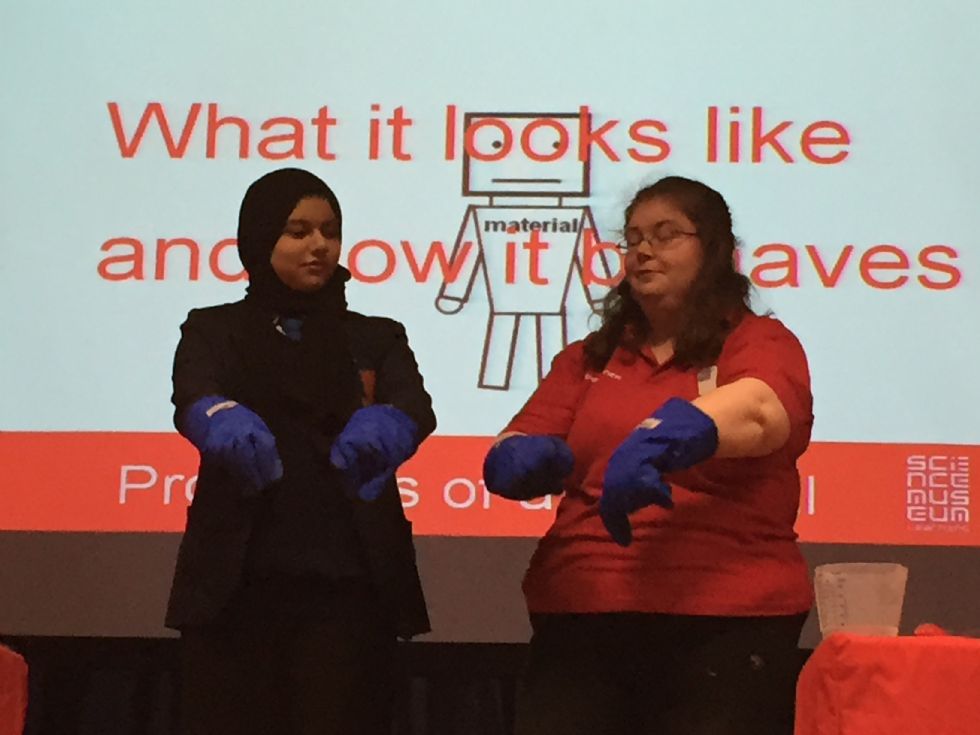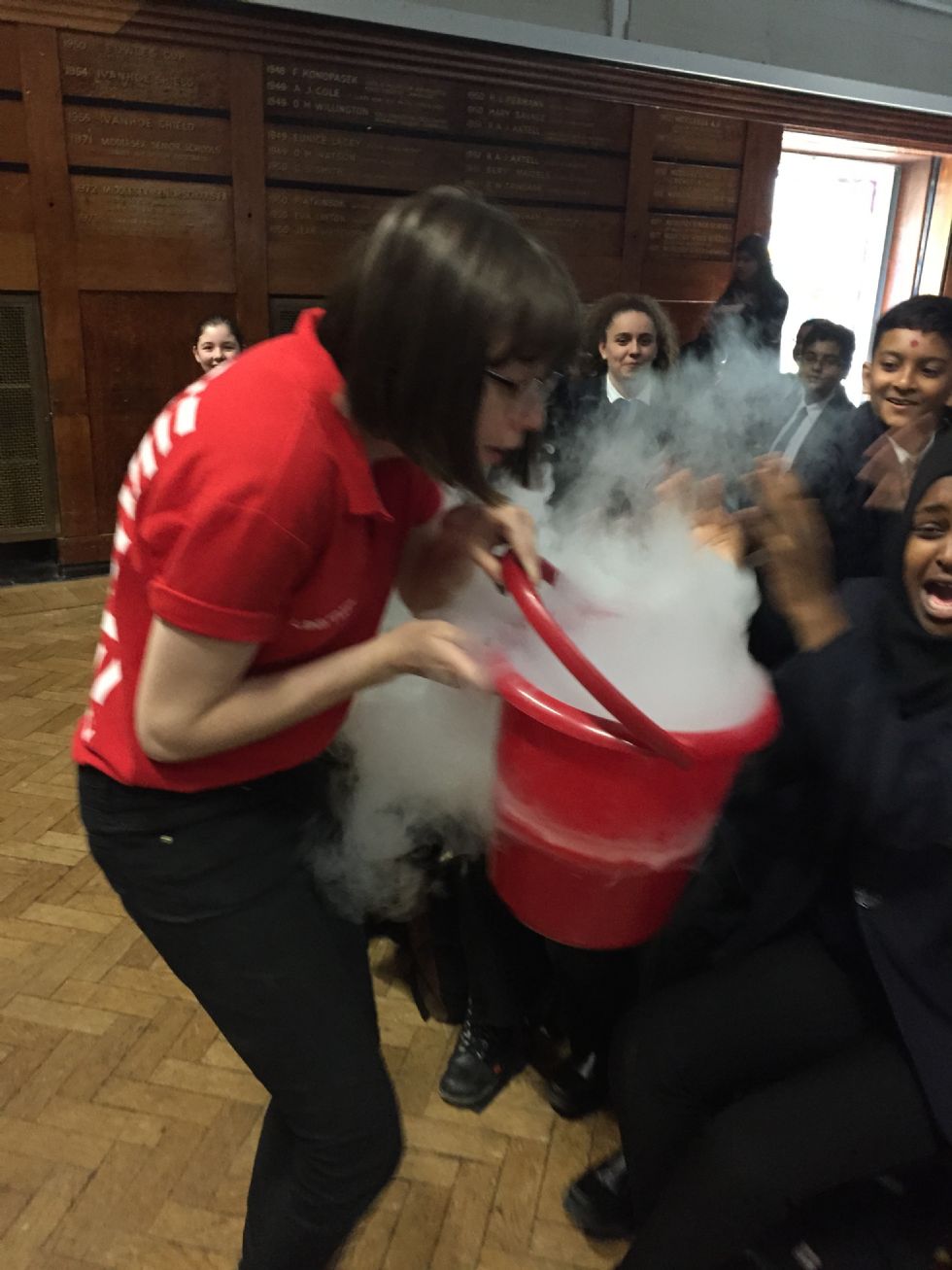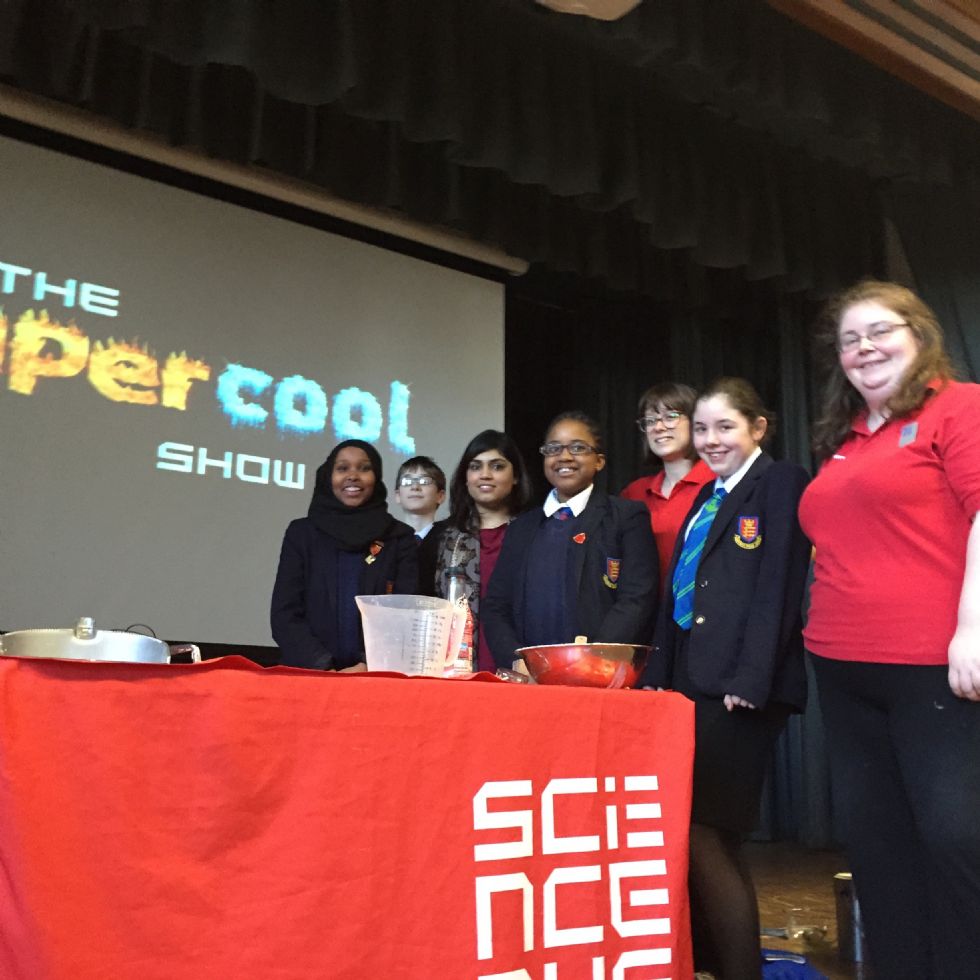 Preston Manor Debaters
On April 12th, two teams of debaters took part in the London Debate Mate Cup. Fourteen schools were involved comprising thirty teams. On the Preston Manor side we had:
PM 1: Saira, Tawad, Mahima and Anjani (Habibatu and Faiqa floor debate)
PM 2: Elena, Danial, Zarina and Zarah (Prabashi floor debate)
Out of three rounds of debates, Preston Manor won five out of six debates, with PM2 being recognized as the highest scoring team of the day (they also won all of their debates)!
Unfortunately, PM2 were pipped to the post by a very strong Prendegast Vale team who won the Cup, but Preston Manor proved their debating might by coming second with a very tough motion (THW lower the voting age to 14) on the opposition side.
I think it is fair to say that, were debating an Olympic sport, there is no doubt that our debaters would take a podium position (and one day, maybe even gold...).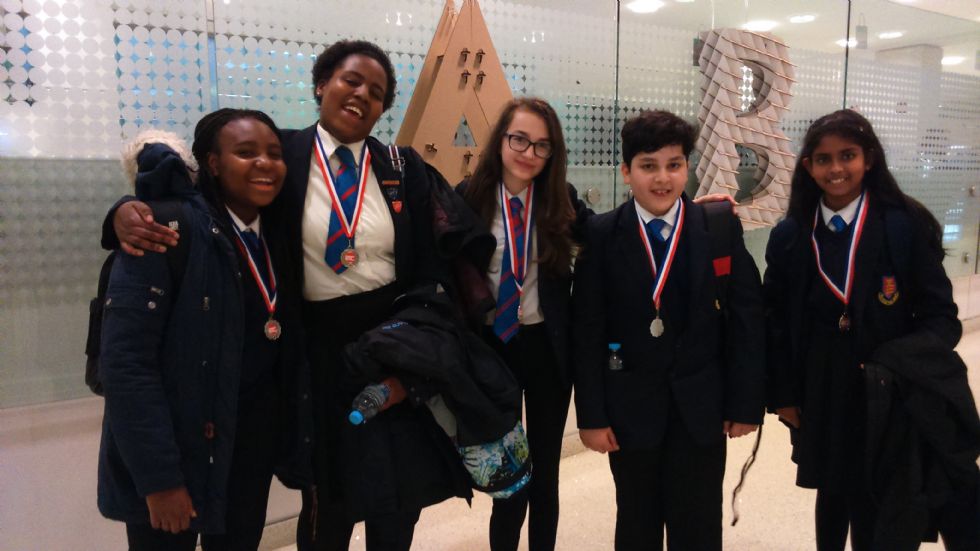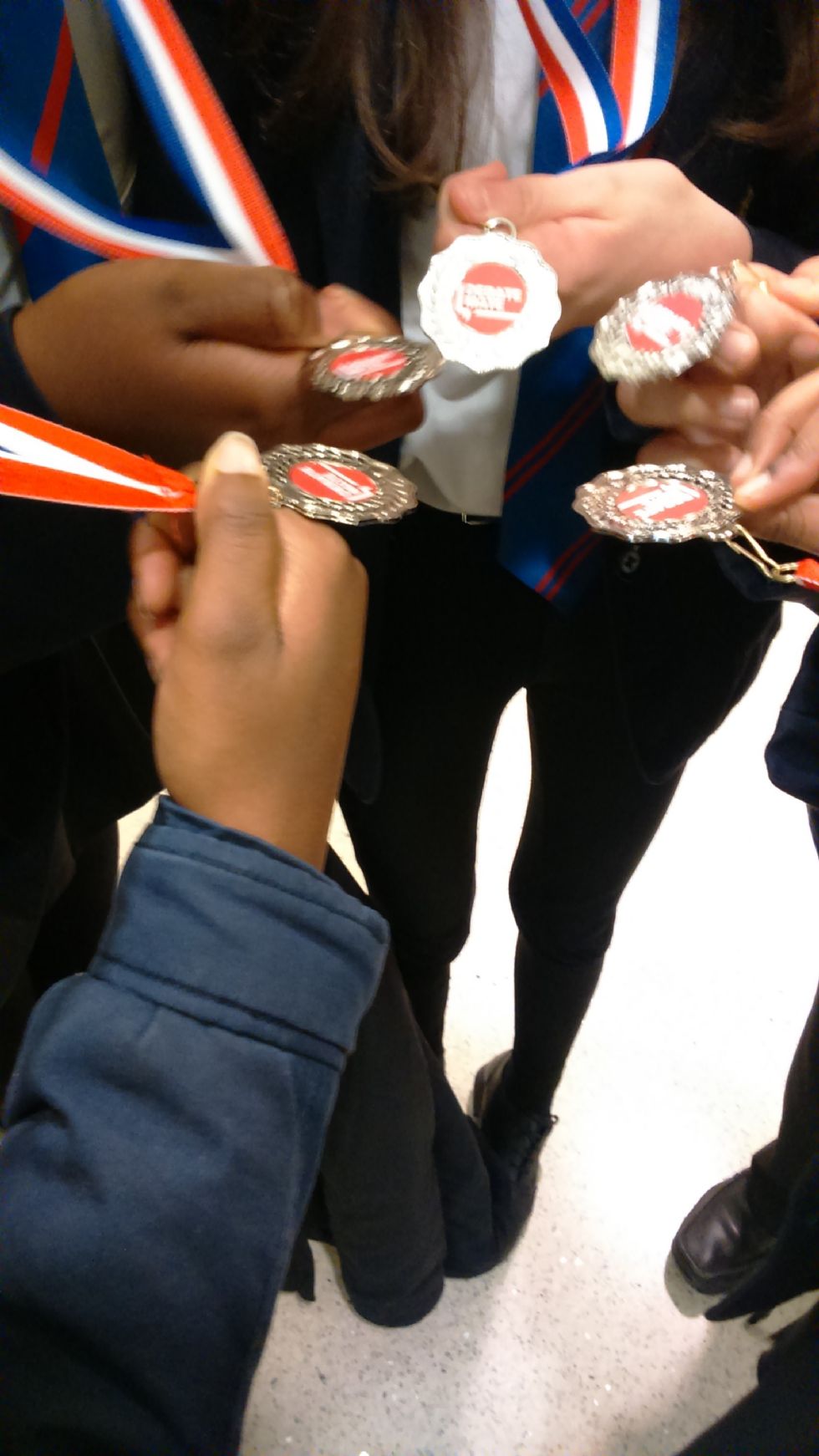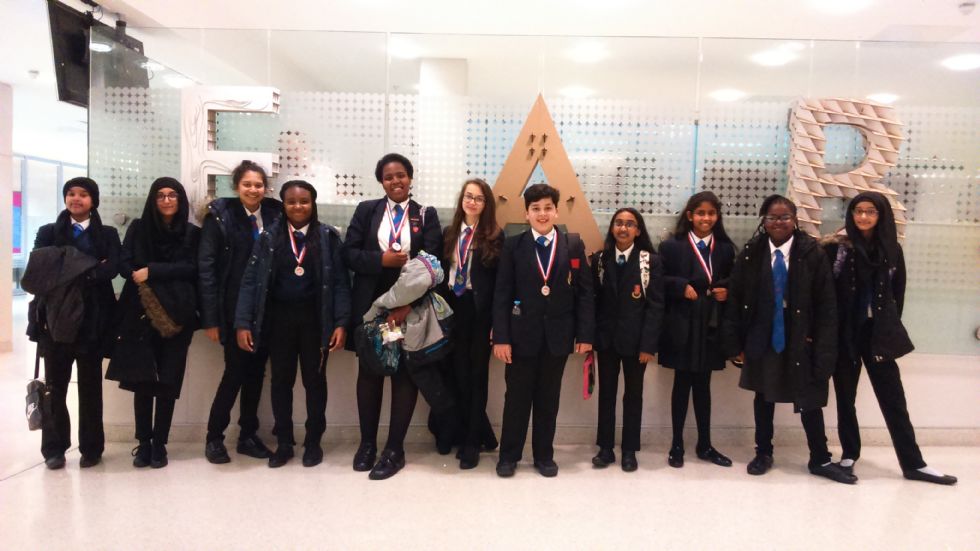 We are pleased to report that we have recently been informed that we have been highlighted in the SSAT's Educational Outomces 2015 database for excellent performance last year! We are pleased to be recognised by the SSAT for the achievements of our students and teachers. The school will be presented with an SSAT Educational Outcomes Award Certificate at a future celebration evening.
The Real Business Challenge
Five Year 9 students (Yousaf Bhatti, Bilal Akhtar, Abdullahi Nur, Aaron Addo and Regan Witts-Williams) recently took part in an exciting enterprise competition in which they were asked to tackle a business task set by Coca-Cola enterprises. The challenge was an example of work-related learning at its most engaging and provided the students with an opportunity to develop enterprise skills that will give them a competitive edge in today's job market. The challenge asked students to form a company and develop a new, sustainable, healthy juice drink brand with a strong emphasis on ethical decision-making.
In the current climate, with concerns over poor diets, high sugar drinks, high fat foods and further health concerns over diabetes and obesity, it offered a welcomed opportunity to develop some creativity behind designing a health juice drink.
The company needed to present itself and its brand using no more than 12 PowerPoint slides, alongside other criteria such as financial management, marketing and above all, teamwork.
Our school was shortlisted from the Coca-Cola Enterprises judging panel and were invited to participate in the London Regional Final, at the Kia Oval, where they worked with Coca-Cola Enterprises on a live project.
In the past, the London Regional Final has supported and promoted the Special Olympics (Great Britain) and Street Games. This year the London Regional Final challenge supported the Keep Wales Tidy and Keep Scotland Beautiful campaigns.
Congratulations to our Year 9 students for their excellent work and for being outstanding ambassadors from our school.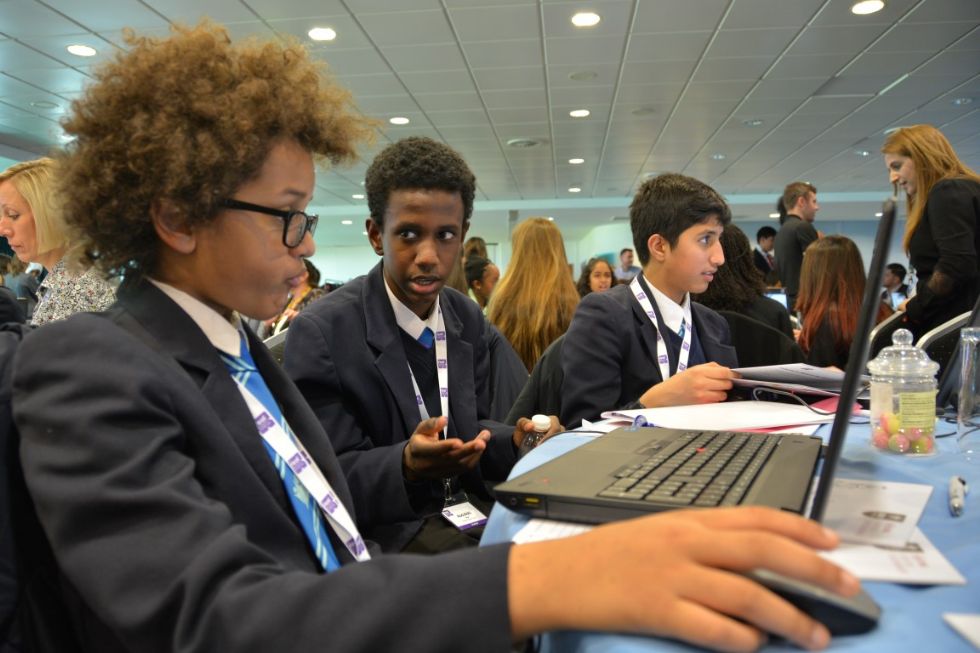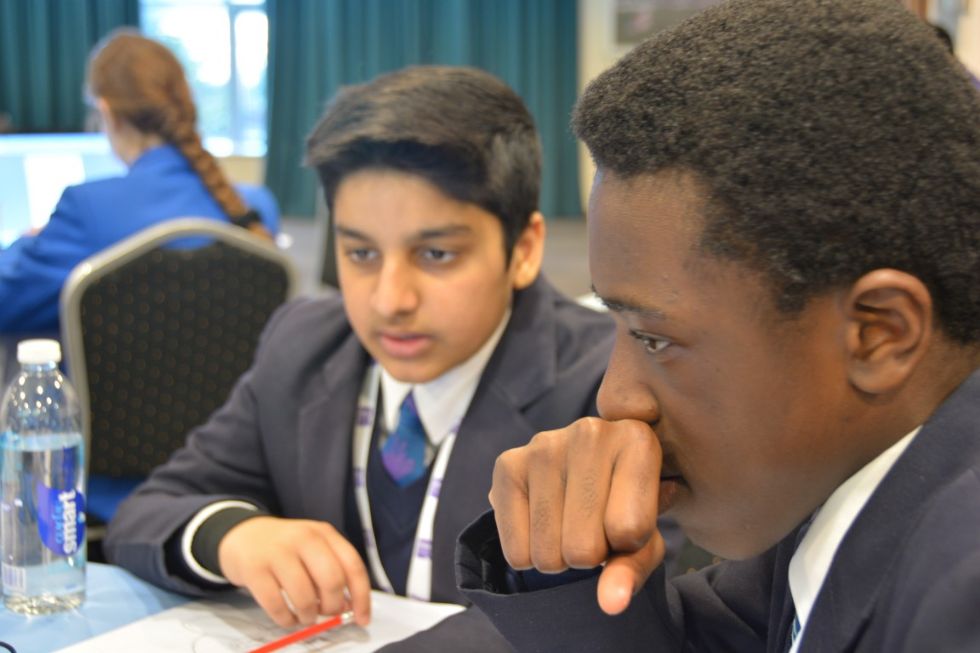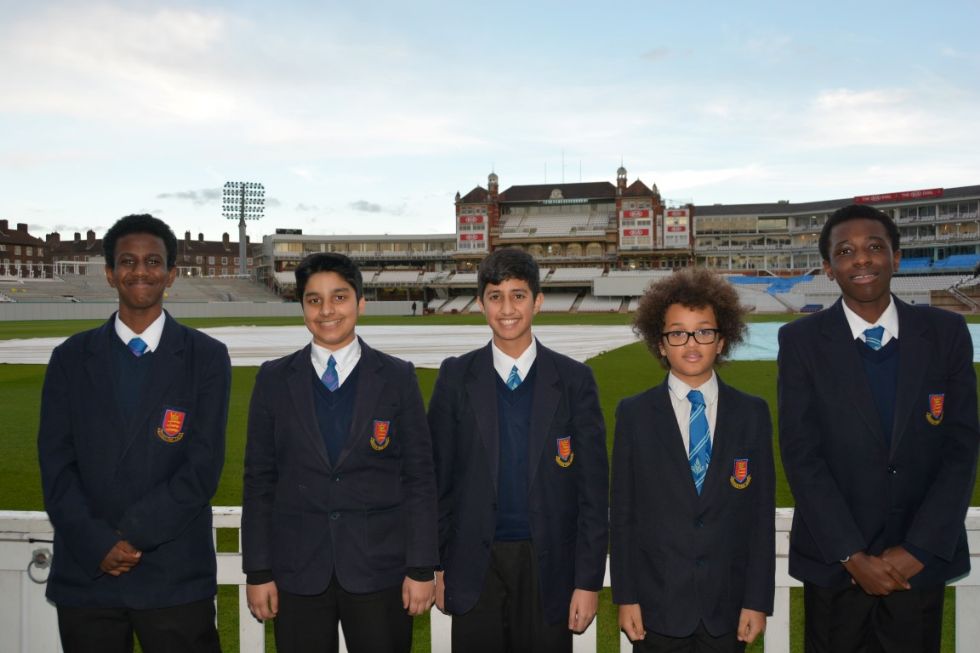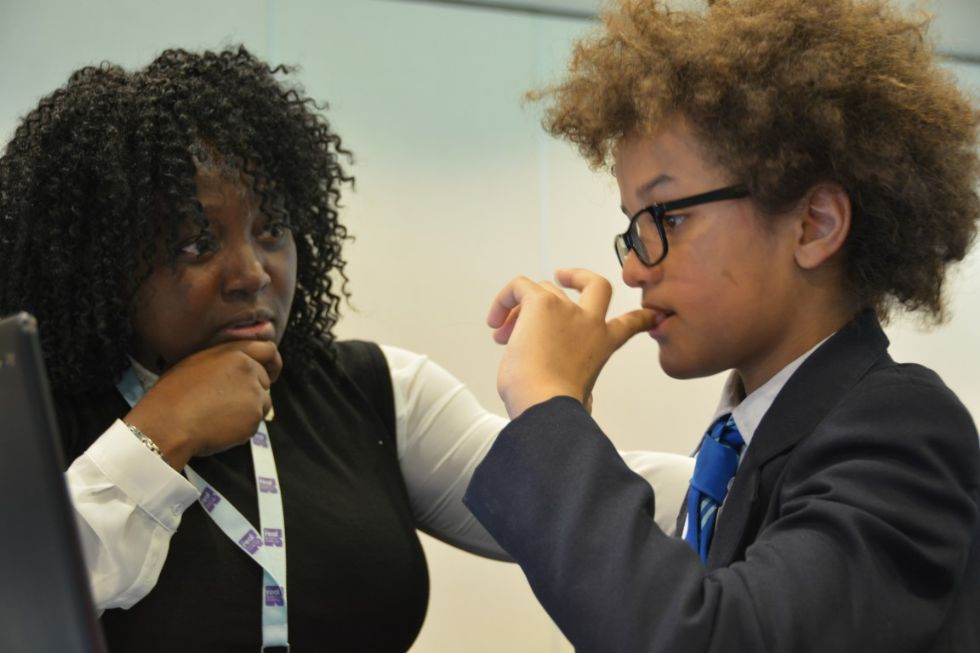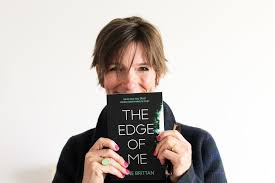 Visit by Award Winning Author, Jane Brittan
Preston Manor welcomed Jane Brittan, author of award winning novel, The Edge of Me as part of the school's World Book Day Celebrations. See further details of visit at: http://www.preston-manor.com/page/?title=Visit+by+Jane+Brittan+2+March+2016&pid=304
Women in Sport Celebration
A number of students from Preston Manor attended the Women in Sport Celebration that took place on 24 February 2016. This event was reported in the local press. See link below:
http://jasonrobertsfoundation.com/news/jrf-engage-and-inspire-more-than-130-young-females-at-womens-celebration-day/
Other Sports / PE News
The Year 11 Girls Football team continued their unbeaten run to claim a second successive Brent League Cup win (having won the same cup in year 10). The girls claimed were victorious against several strong teams to include JFS, Claremont and Kingsbury teams on their way to an emphatic cup win.
The year 8 boys Basketball team were narrowly defeated in the Brent Basketball Cup Final last half term. The boys had played superbly to reach the final, beating a number of strong teams on the way. They have shown a great deal of promise and are looking forward to overturning their defeat to Ark Academy in year 9.
This half term will see the conclusion to the Boys' football season with a number of teams including the 6th form and year 8 teams looking for success in their relevant cup and league competitions.
Preston Manor's Mr. Hegarty Makes it to the Final Ten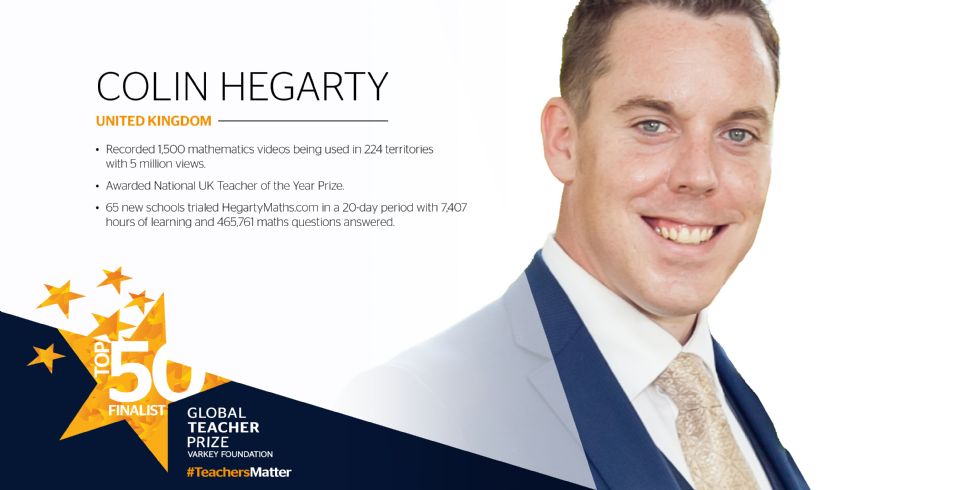 http://www.bbc.co.uk/news/education-35592440
http://www.globalteacherprize.org/top-10-finalist/colin-hegarty
Ofsted Inspection January 2016
We were inspected under by Ofsted under section 8 of the Education Act on 12 January 2016. The Inspection looked at safeguarding procedures, issues and policies as well as pupils' personal development, behaviour and welfare. Overall, we were pleased with the Report, some highlights of which are presented below:
'…all staff recognise their role in promoting an open ethos. The academy is highly inclusive and maintains an effective culture of socialisation.'
'Staff actively promote the personal development, behaviour and welfare of pupils….Consequently, pupils say that they can speak openly and share any concerns.'
'Pupils reported to inspectors that bullying is very rare.'
'The academy promotes the pupils' understanding of British values well. Pupils explore a range of topics, including the British political system, the rule of law and moral issues.'
'The curriculum to promote safeguarding is strong.'
'Pupils are highly tolerant of each other. They understand and appreciate differences between people, including those from different faiths and cultures.'
'The school council is proactive in promoting the views of its peers….Pupils proudly told inspectors that 'the council does a good job'. Parents acknowledge the academy's work to support the personal development, behaviour and welfare of pupils.'
A full version of the report can be found at: http://www.preston-manor.com/page/?title=ofsted&pid=298
Preston Manor Hosts Urban Debate League
On Thursday 28th January, Preston Manor School hosted a round of the Urban Debate League in which 7 London schools, including Preston Manor, battled each other in a debating tournament. Preston Manor did very well and won 5 out of 8 of their debates. We had established members of our Debate Society representing the school as well as newer Year 7 pupils too. Well done Preston Manor debaters!

B.B.C. / STARS Launch at Preston Manor
Preston Manor launched its Annual B.B.C. / Stars programme with an evening event which took place on 19 January 2016 in the Main Hall. Students showcased their many talents on the evening. We were pleased to welcome back former student and QPR football star, Gianni Crichlow. It was also a great honour to welcome former England and Premier League star, Garth Crooks on the evening. Dr. Donald Palmer, Chair of Governors, Ms. Kobel, Headteacher and Mr. Ato Carboo, Lead Learning Mentor, also spoke on the evening.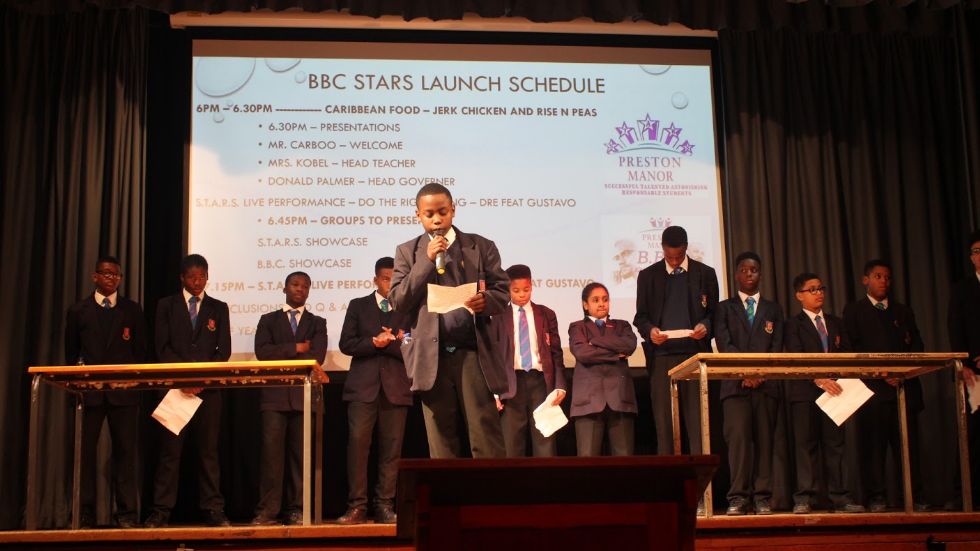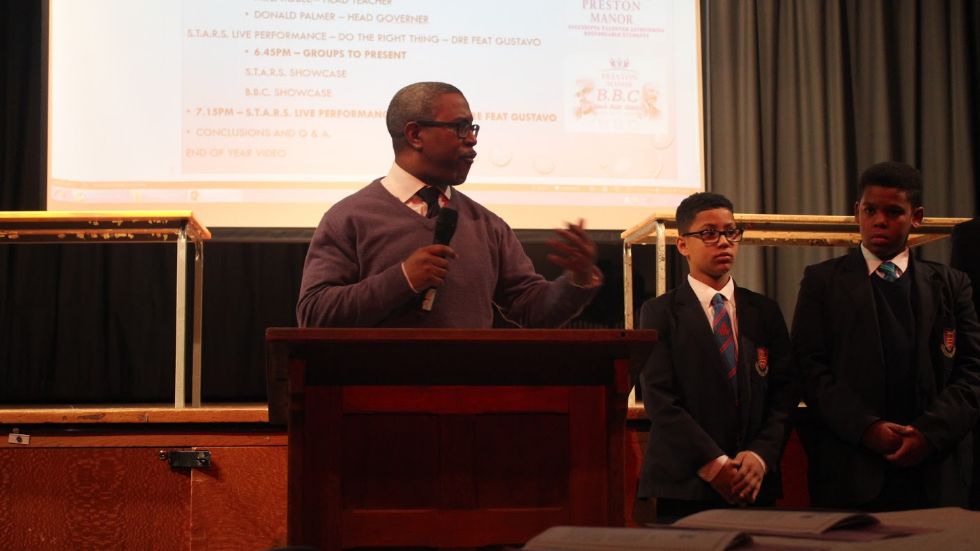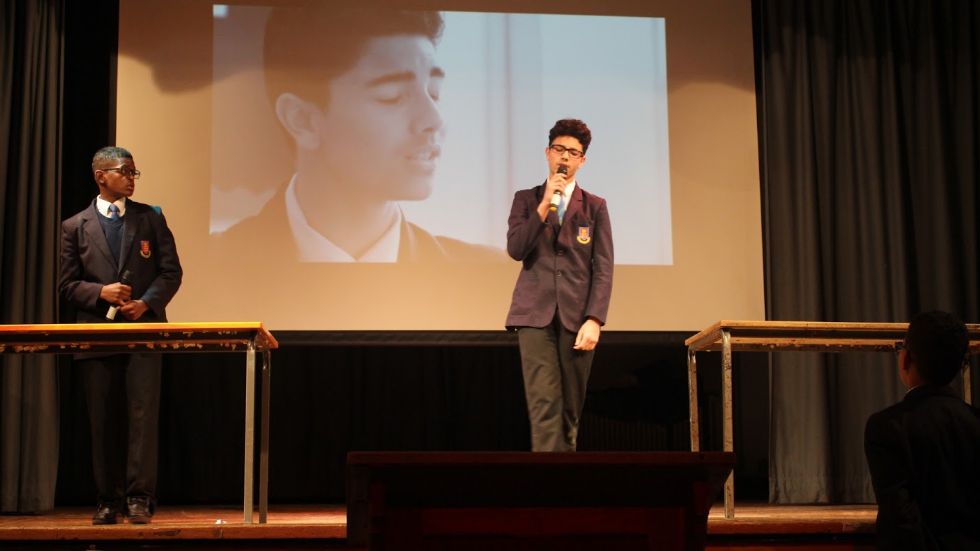 Futher photographs and videos from evening can be viewed at link below:
https://drive.google.com/a/preston-manor.com/folderview?id=0B4L-DdRk_bzYeTB5UXF5RVhaLVE&usp=sharing_eid&ts=56cb27c8
Preston Manor Features in Sir Paul McCartney's Meat Free Monday Inaugural E-Newsletter
http://c4483579.r79.cf2.rackcdn.com/mfmWEB-schools-newsletter-autumn.html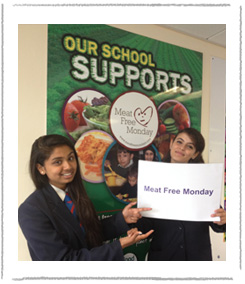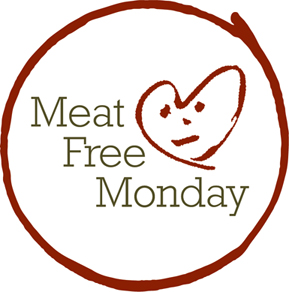 Mr. Hegarty nominated for Varkey Foundation Global Teacher Prize
Preston Manor Maths Teacher, Mr. Colin Hegarty, has made it to the last 50 of the more than 8,000 entrants who have been entered globally for this highly prestigious award, which has become known as "the Nobel Prize of Teaching." We wish Mr. Hegarty the best of luck in this competition which takes place in Dubai in March 2016! He would be a very deserving winner!
http://www.standard.co.uk/lifestyle/london-life/colin-hegarty-is-the-maths-teacher-on-a-mission-to-make-calculus-cool-a3138586.html
Year 9 Students Excel at Coca-Cola Enterprises Real Business Challenge
A group of Year 9 Students, Abdullah Nur, Yousaf Bhatti, Aaron Addo, Bilal Akhtar and Regan Witts-Williams were entered into the RBC National Challenge where they performed brilliantly. They were shortlisted from 850 entrants from London and the S. East for the London Regional Final taking place in January. We wish them every success!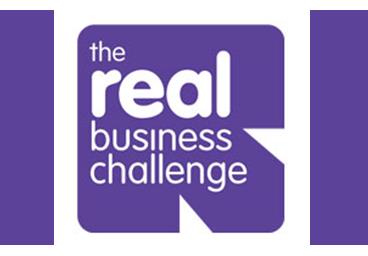 Listen up! Brent's school pupils are making a noise about bullying!
A year 11 Preston Manor student led pupils from across the borough when they teamed up at a special conference organised by Brent Council on 22 October to encourage their classmates and friends to make a noise about bullying.
Disha Dagli, who is chairperson of Brent Secondary Student Anti-Bullying Council, welcomed schoolchildren from secondary and primary schools to the event, which was held at Brent Civic Centre in advance of National Anti-Bullying Week 2015.
Disha and other pupils spoke, gave presentations and took part in workshops which helped them to understand how to challenge bullying in schools as well as the psychological and emotional effects it can have on bullies and those who experience it.
"We can only address bullying by talking about it," said Disha. "The message of the conference was about not suffering in silence but learning to speak about it and overcome it. In Brent we have a strong community coming together to offer support."
Pupils were at the forefront of the event which included presentations from pupils at Mitchell Brook Primary School and Preston Manor School about the work they are doing and how they can 'make a noise' about stopping bullying in schools, which is the theme of this year's National Anti-Bullying Week from 16-20 November. Workshops for staff included information about preventing cyber bullying and esafety and understanding how bullying affects a child or young person's mental health.
Councillor Ruth Moher, Cabinet member for Children and Young People, said:
"Bullying damages both the person being bullied and the bully. What may start as a bit of harmless teasing or playground banter can quickly develop into something much nastier, affecting a child's self-esteem and their mental health and well-being, and sadly they may carry many of those negative feelings with them into adulthood.
"However, the conference shows that something can be done about it whether that's the bully who may be venting their own inner anger or the person being bullied who is on the receiving end of aggressive or negative behaviour. The first step is to talk about it, and that's why I'm proud there are so many young people in our schools like Disha and the other pupils who are prepared to take a stand and make a noise about bullying."
The aims of the national week are to empower children and young people to talk about bullying – whether it is happening to them or to someone else; help parents and carers have conversations with their children about bullying, and to encourage 'talking schools' where all children and young people are given a safe space to discuss bullying and other issues that affect their lives, and are supported to report bullying. For more information, visit www.anti-bullyingalliance.org.uk/anti-bullying-week or Tweet #antibullyingweek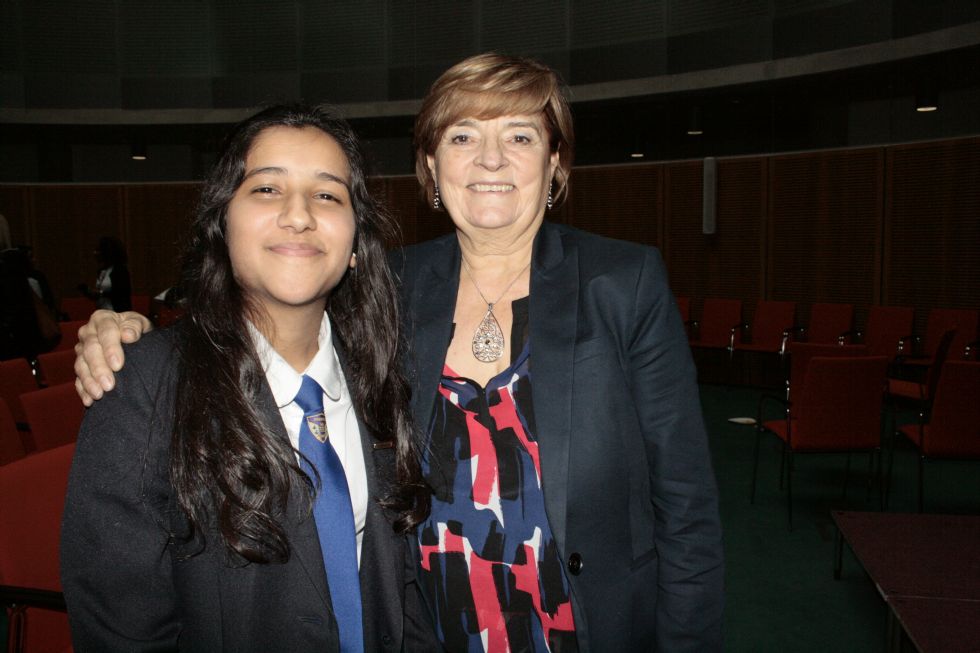 (Photograph above - Disha Dagli and Councillor Ruth Moher, Cabinet member for Children and Young People.)
Former Student, Gianni Crichlow, features in QPR Black History Month Video

The Prince's Teaching Institute Mark 2015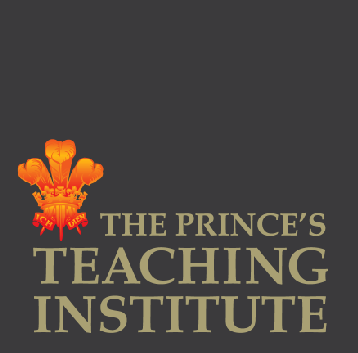 Congratulations to our English Department who have been awarded this prestigious Mark for a second consecutive year in recognition of their work done through this Schools Programme. The English Department received the Award for their work in increasing challenge within the curriculum, further enthusing pupils through subject-based activities beyond the curriculum, and developing the staff's own specialist subject knowledge and subject-based links outside school.
Change the channel!
Visit to Preston Manor by Mr. Tony Lee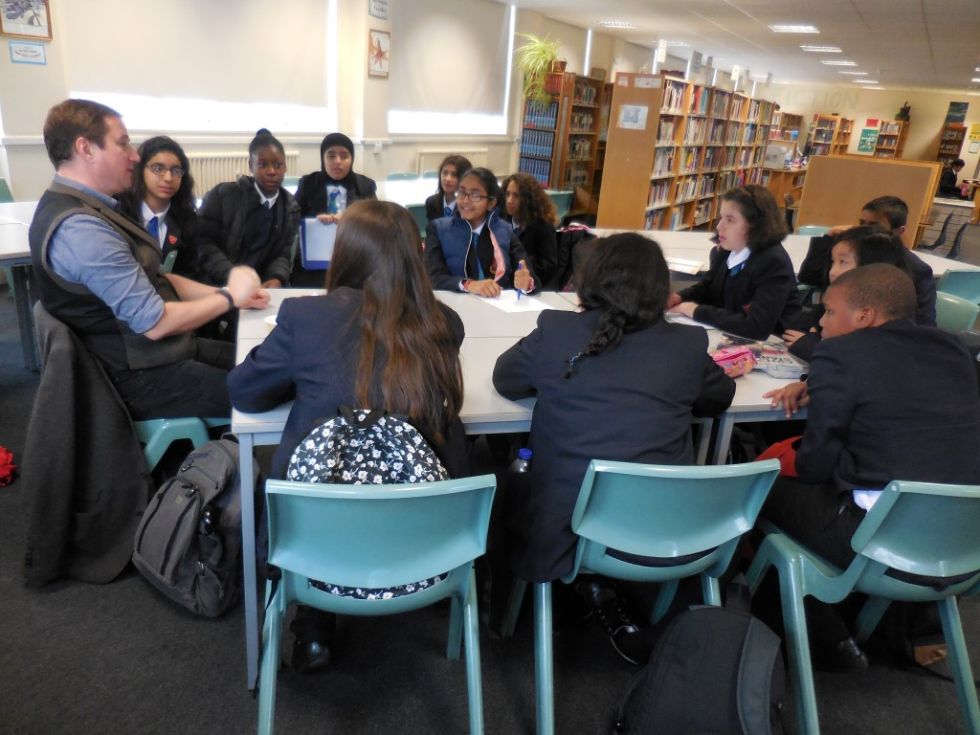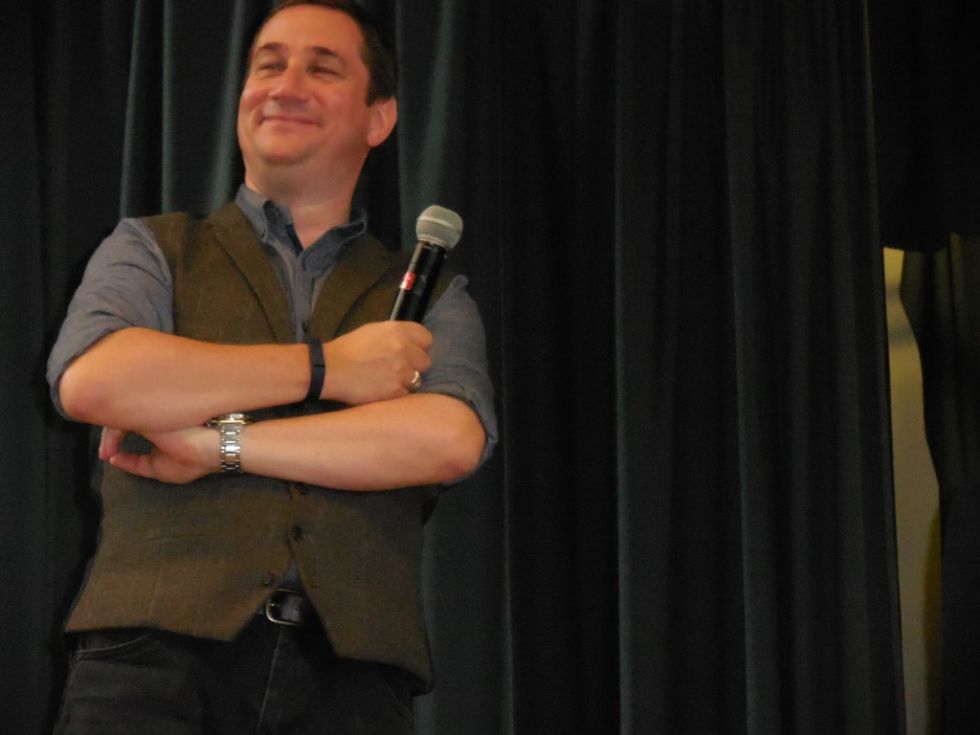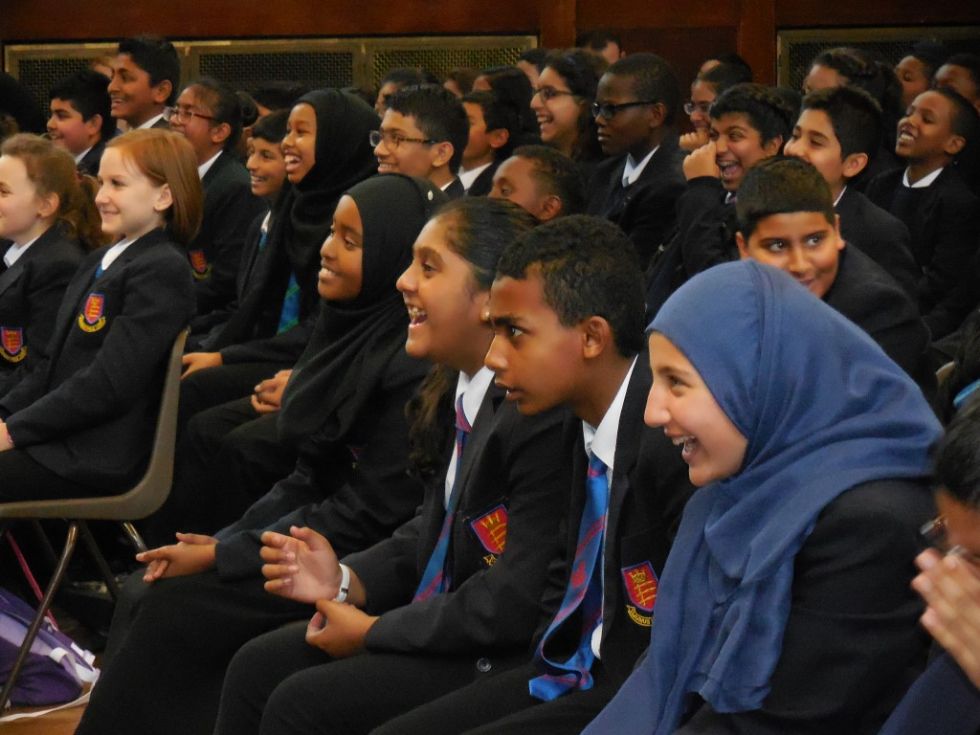 Mr Tony Lee, screenwriter for Dr Who and author of comic books, graphic novels, and young people's fiction, spoke at Preston Manor on Monday, 5th October. Mr. Lee's lively presentation, like a graphic text, engaged his audience to reinforce the message that reading is a free choice. If you don't like reading one thing, change to a new channel, another text, but read! The author also demonstrated - using members of the audience in dramatic "graphic" presentation - the writing process, how creation of a story begins in the middle and works back to the beginning. Year 7, 8, 9 English classes and years 1-6 at the Lower School enjoyed Mr Lee's four presentations. At break and lunch in the library, individual students had the opportunity to ask the writer questions about his career as a writer and what they might do to strengthen their own writing futures. mrtonylee.co.uk
September 2015
Preston Manor School has been awarded Gold Club status for exceptional educational achievements
We have been awarded Gold Club status under a scheme set up by the Mayor of London Boris Johnson to recognise exceptional schools in the capital. The Gold Club is part of the Mayor's drive to boost standards and raise attainment for all schoolchildren wherever they live in the capital and regardless of background.
London's schools continue to outperform the rest of the country with last year's GCSE results showing the city as the top English region for the sixth consecutive year.
Preston Manor School has been awarded Gold Club status, because the School has 'bucked the trend' by achieving exceptional outcomes for all their pupils, whatever their circumstances.
The Mayor of London Boris Johnson commented: 'Congratulations to Preston Manor School for its outstanding achievements and for the hard work of its pupils and teaching staff. London schools are going from strength to strength and our Gold Club members are testament to the fact all schools can aspire to attain excellence for all their pupils, whatever their circumstances. The Gold Club is a great platform for schools to share their bright ideas and approaches to enable every one of their pupils to achieve terrific results."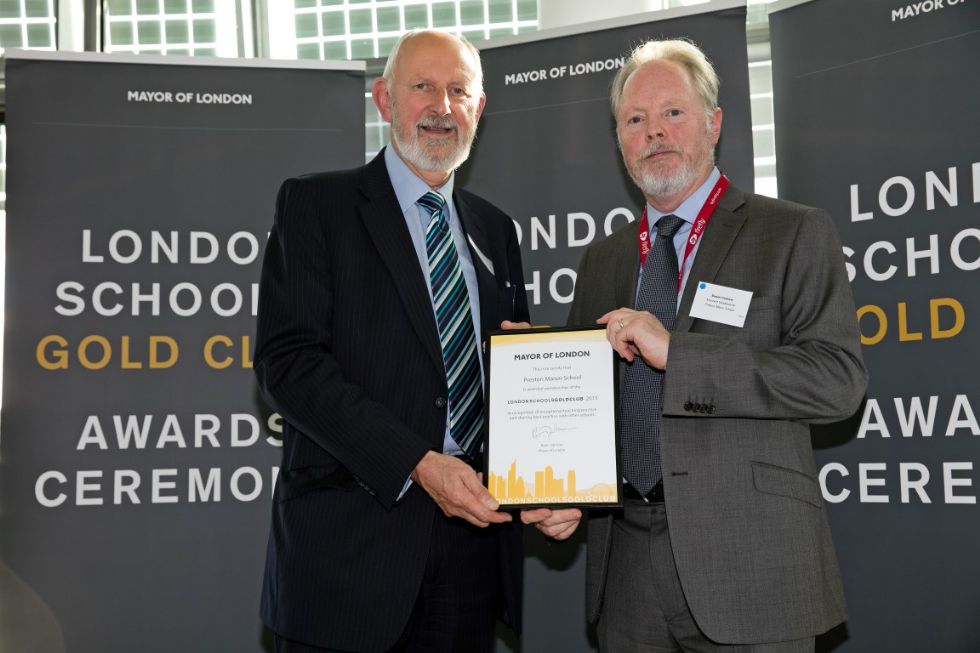 Photograph – Assistant Headteacher, Daniel Graham, receives award from Sir John Dunford at City Hall on behalf of Preston Manor School.
GCSE Results Day - 20 August 2015
Congratulations to our GCSE Students on their excellent results. 76% of students obtained 5 A*-C grades, and 61% obtained 5 A*-C grades including English and Maths. The Schools Value Added Measure for Capped 8 plus English and Maths is a very impressive 1031. To put this in context, the national average for secondary schools is 1000. Equally impressive is that 44% of students obtained the highly academic EBacc qualification. This figure is much higher than the national average.
There were so many wonderful individual stories on Results Day, and Ms. Browning, Director of Student Development for the year group paid tribute to all students in this 'wonderful year group.' In particular she wanted to draw attention to the amazing grades obtained by several students in her year group:
Maimuna Mohamed 9A*s and 1A
Vanisha Patel 8A*s 2A's - All but 1 above target
Alaila Chawdry 7A*s 3As
Mahreen Nawaz 7A*s 3As
Shraya Pandya: 6A*s 4As
Payal Shah 6A*s 4As
Vaishali Ragvani 5A*s 5As
Well done to all Year 11s and best wishes for your continued studies in the Sixth Form or at College.
A Level Results - 13 August 2015
Congratulations to all our Sixth Formers on their hard earned results. Best wishes to the Year 13s who now head off to University. Some highlights from results day: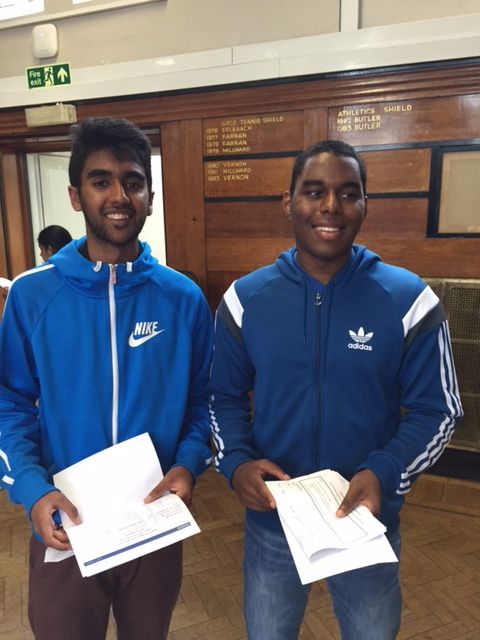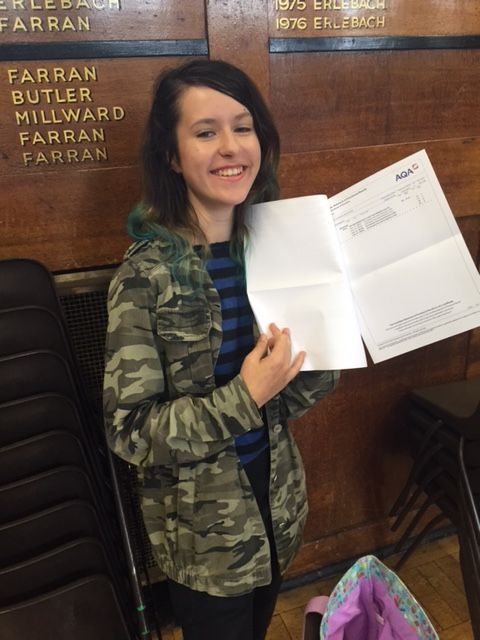 Ramya Gocouladasse acheived 3 A* and an A grade and will be studying Chemical Engineering at Imperial College, University of London. Adil Sheikh obtained 3 A* grades and will study Medicient at Imperial. Dwayne Counsell will also study Medicine at University College London. Lina Sidabraite is 'all smiles' after finding out that she obtained a place on the highly competitive Art and Desgn Course at Central St. Martins.

Photo on left - Head Boy Aman Arora is going to study Computer Science (with a year in Industry) at Kings College, Nerugen Sivasothirajah will study Medicine at Queen Mary's and Usmaan Bhatti will study Medicine at Imperial. Photo on right - Deputy Head Girl Janvi Patel will study Medicine at St. George's and Melody Shirazi will study Dentistry at Queen Mary's.
One World 8
In July the Faculty of Performing Arts produced a one night only sell out performance of One World 8. As usual the performance showcased the talents of Preston Manor's dancers, instrumentalists, singers, artists and fashion show models. The ever popular Preston Manor Project opened the show with 'AsSAMBAly', a routine based on the rhythms of the Samba. Hyperactive, a group of boys from Years 7 and 8 also gave a high octane performance.
Dancers from Years 7 to 10 took to the stage to perform in a range of styles which included items based around a circus and to the music of Beyonce. The BTEC Performing Arts group also showcased their dance coursework. Preston Manor's Lower School contributed to the event with Year 1 Ash singing 'Yellow Submarine' (see YouTube video below). As has become traditional the show closed with students in Year 9 and 10 modelling the clothes of their own culture and community in an inter-house fashion show.
Over the last decade One World has raised close to £16,000 for a range of charitable causes with the proceeds of this year's ticket sales donated to help fund the building of Temporary Learning Centres as part of the Nepal appeal.
Meshi Lazar Excels at the Welsh Open Aerobic Gymnastics Championships in Cardiff
Meshi has done sport since the age of 5. As a result of these many years of hard work and practice, she has won many golden medals from various fitness championships. Apart from fitness competitions, Meshi also became a world champion in the acrobatic show-dance category. She has won several medal with her team and she also obtained a silver medal in the individual event. Meshi joined the Heathrow Aerobic Gymnastic Club in 2012. At the Welsh Open Aerobic Gymnastics Championships in Cardiff her team finished first! Meshi also managed to get to finish 3rd place in the individual event. Meshi's family and the school are very proud of her achievements.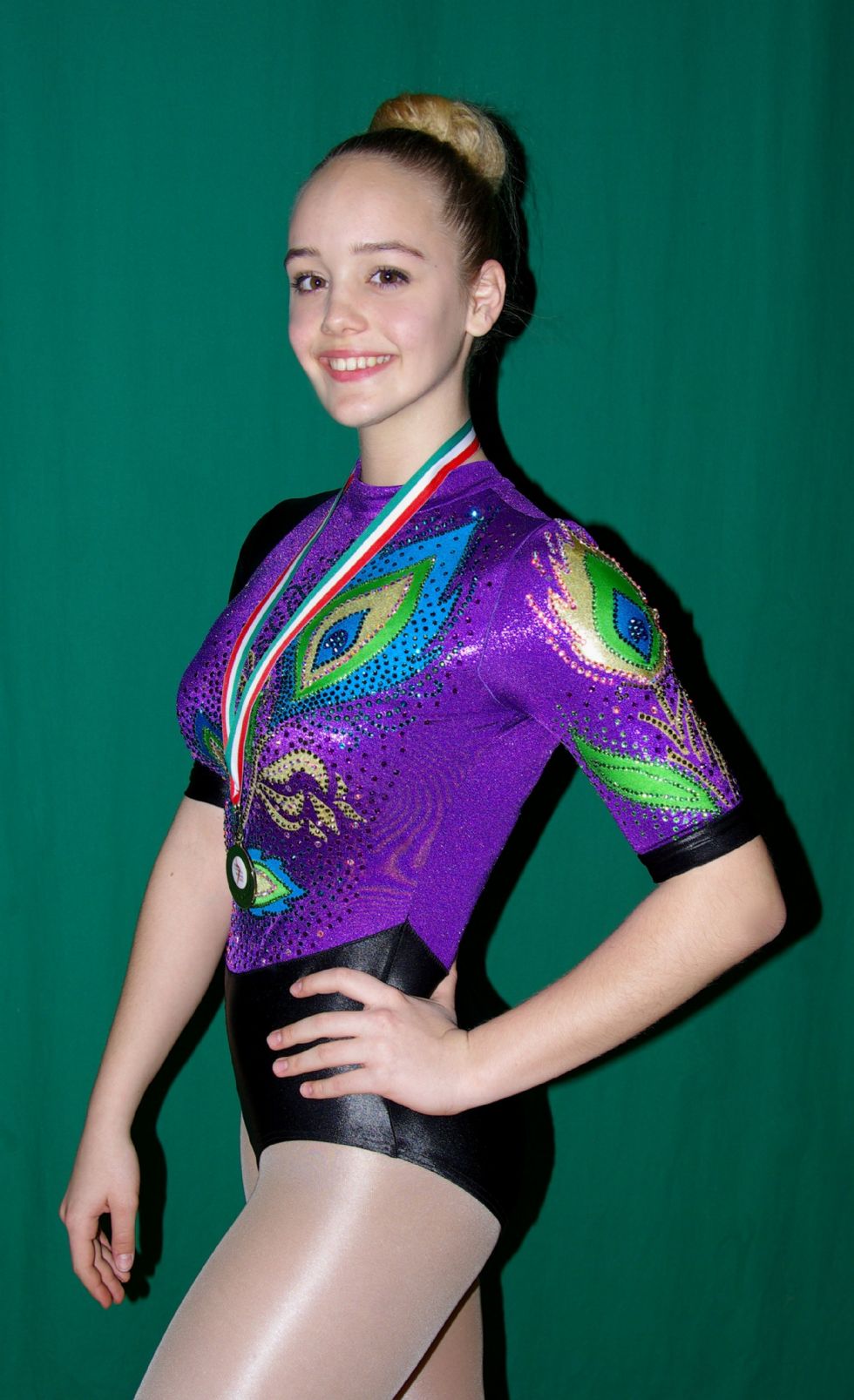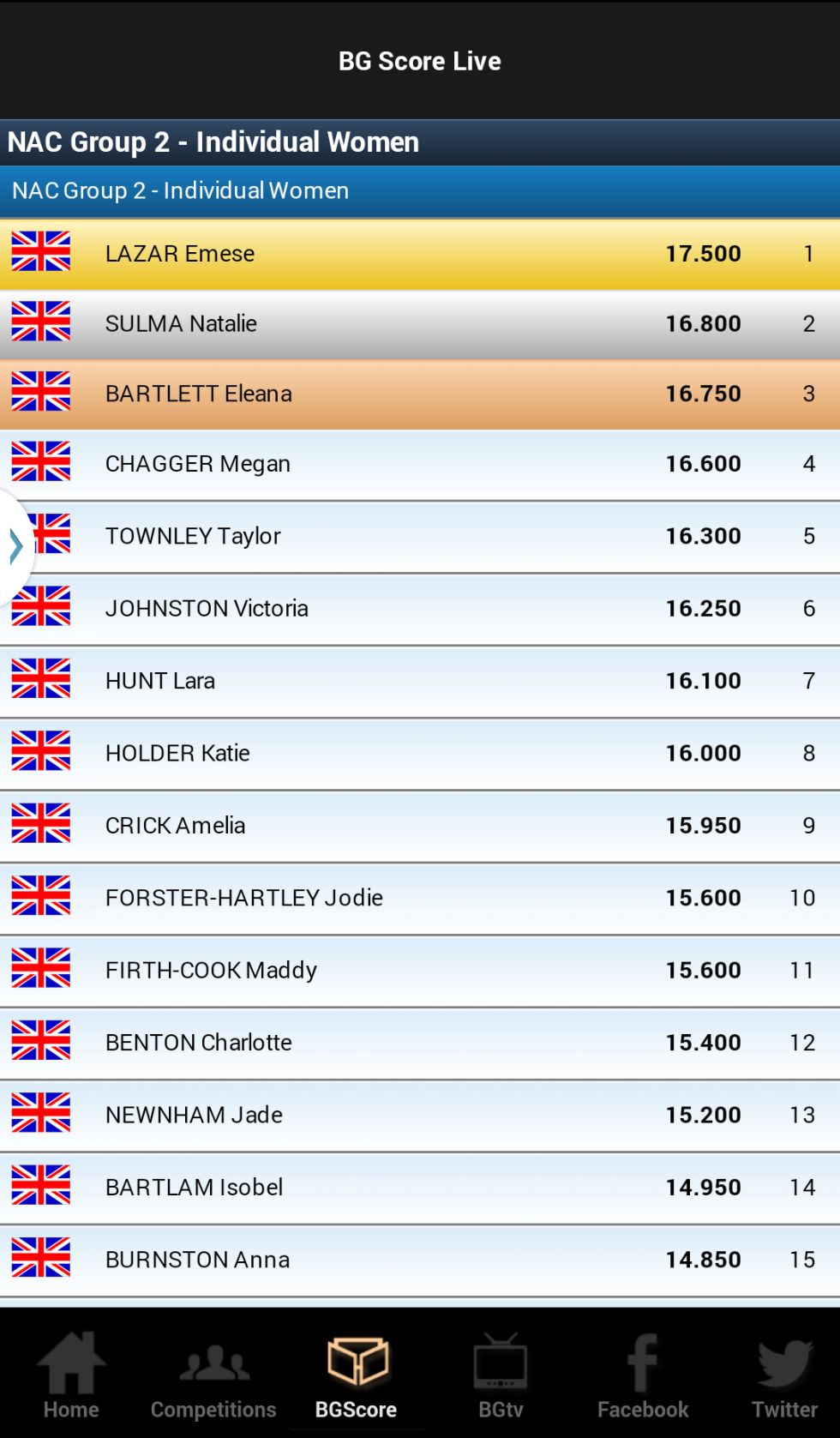 Preston Manor Screening Room
Visit the Preston Manor Screening Room, a digital hub where production work created by Key Stage 4 and 5 Media Studies students can be viewed. You can access the YouTube playlists directly for each year group at link below, or click on the tabs above to see each year group's page. The finished products on display here are the culmination, for most students, of six months' worth of work. We hope you enjoy the productions, feel free to leave a comment on your impressions of the videos.
https://sites.google.com/a/preston-manor.com/preston-manor-screening-room/home
GCSE Art & Design Exhibition 2015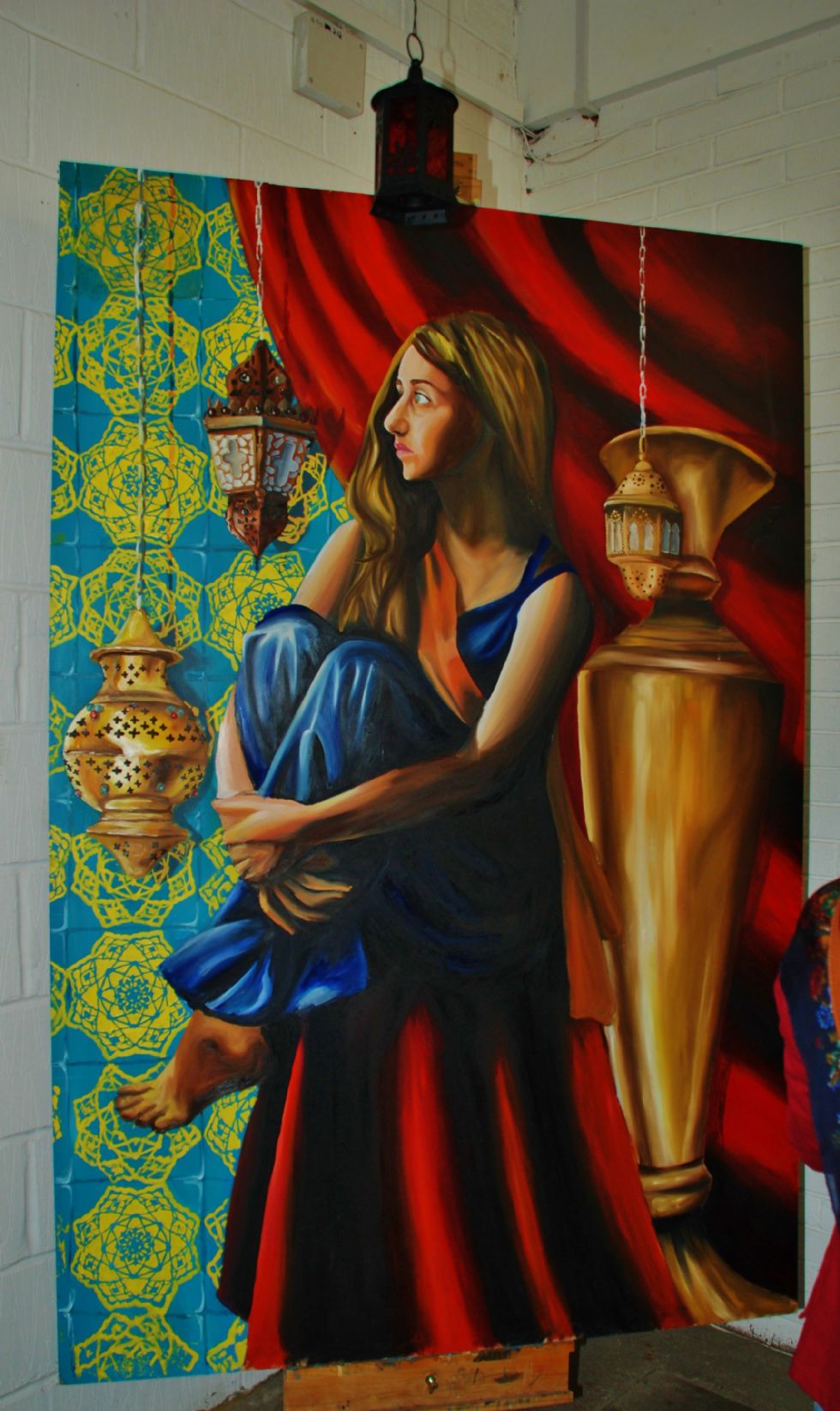 This years exhibition impressed all who attended. Click on link below to see photograph gallery of many of the works that were on exhibition.
https://drive.google.com/a/preston-manor.com/folderview?id=0B4QhKHm_IuEtfjNMWW54c2d4RUFJVGd5dGpuMlo0MEQ4bzFNRk93YlhzWDVKM2ozaTdQYWs&usp=sharing
Year 13 Prom
A great ending to a great time at Preston Manor. See photographs from link below:
https://onedrive.live.com/?cid=e62f6a44d0ff8f77&id=E62F6A44D0FF8F77%2147900&Bsrc=Share&Bpub=SDX.SkyDrive&sc=Photos&authkey=!AjYV4ig7FqQ8J8s
Preston Manor Students Excel at Middlesex Competition
Preston Manor students Dominque Olaniyi, Aurora Corazza, Trevaun Douglas and Jaiden Aaron represented the school at the Middlesex Athletics Event on 9 June. The students performed brilliantly, and Dominique and and Jaiden were crowned champions in their events (100m and 200m respectively) and will now go on to compete in national events. Photographs and videos can be seen at link below:
https://drive.google.com/a/preston-manor.com/folderview?id=0B72m25trpNXIflRGN2tTeU83N1EtV3RyVlphMTJwTEdWa2ZONElndkx5X1RxZGxKRE9SQVk&usp=sharing
Outward Bound Trip, Wales, May 2015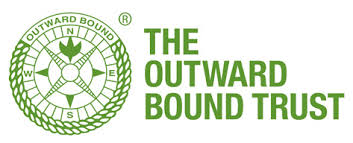 The Outward Bound Trust is an educational charity and the UK's leading provider of bursary-assisted outdoor learning. Its aim is to help young people realise their potential through learning in the wild. They create a supportive and challenging environment in which young people can learn about themselves and see clearly, perhaps for the first time, what they might truly be capable of achieving in life.
40 students were selected by Mr. Carboo from the Behaviour Panel, The Buddies, Student Council, S.T.A.R.S. & B.B.C groups. This trip was formed to assist young people realise their potential through learning in the wild. The Outward Bounds Adventure creates a supportive and challenging environment in which young people can learn about themselves and see clearly, perhaps for the first time, what they might truly be capable of achieving in life.
The students learned all about having positive mind sets and also taking small steps to achieving their goals. All of the learning that took place on this trip was related back to learning in school and how to manage difficult situations such as distractions and facing challenges. Many of the students overcame fears of heights, enclosed areas, water, darkness and many more. The students learned a great deal about working in a team and taking responsibility for their designated roles so their team would succeed in all the tasks put to them.
Challenges completed by students: Mountain climbing, tunnelling, abseiling, canoeing, sailing, camping, hiking, trapeze jump, orienteering, waterfall climbing and many more.
Forty students spent a week in Wales on an Outward Bound Adventure. Photographs from the trip can be viewed at link below:
https://drive.google.com/a/preston-manor.com/file/d/0B4L-DdRk_bzYTTBScVpFV1FJcTg/view
https://drive.google.com/a/preston-manor.com/folderview?id=0B4L-DdRk_bzYflBFRXB6ckhQaElpR1EzNDZyMWhUSFQtSzRFc0FJNHNiZHNUakJiVzExMUE&usp=sharing_eid&tid=0B4L-DdRk_bzYfjJuOXoydE1mZjd1eHVMRzVJNTZ1N2dwWGJoeDNvc0s4aEVBaGFZOTdfQjQ
Year 9 Trip to Ypres, Belgium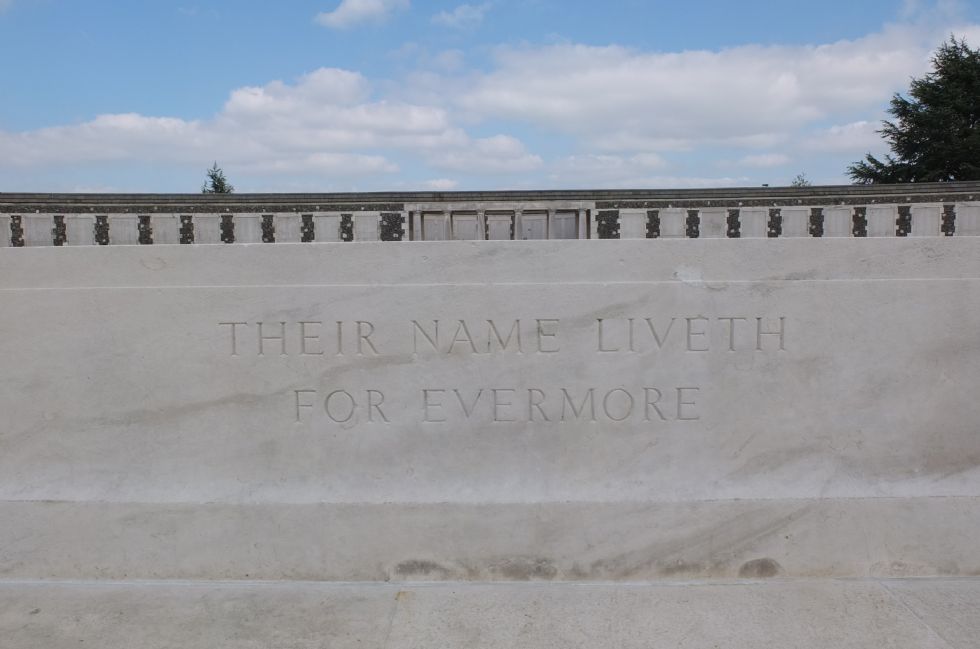 On 15 May 2015, sixty Year 9 students visited The Somme. This annual trip run by the History Department was a great success. Students visited Bayernwald and the Commonwealth cemetaries of Bedford House and Tyne Cot. They also visited the Passchendaele Museum before going to Ypres. At Ypres, Zahra Iqbal, Aliya Nsemoh and Darren Sitou represented the school in laying a wreathe of remembrance at the Menin Gate, an event attended by several thousand people. Photographs can be viewed at link below:
https://drive.google.com/folderview?id=0B7JWXFRhbrHIfmlDOVZLRS1GQ0MzekZWenpDQ2VyWnZITk9vWEwyZE1iTjVrdEtiZkNnZUE&usp=sharing
Mock Election Results
Preston Manor students joined the rest of the nation in voting on 5 May 2015. Students held hustings, produced election videos, and even hosted a Newsnight style event (see photographs and video links below). A report on the results of the election can be seen below. A large thank you to the Social Sciences Club, and Ala Hussein and Shahvez Darr in particular, in ensuring that this event was a great success!
https://drive.google.com/file/d/0B7JWXFRhbrHIMGdIMzVTYVM4ZU0/view?usp=sharing
Preston Manor Debating Team
Well done to our Preston Manor's debaters. They won 5 out of 6 of their debates and Preston Manor A Team came 8th out of 80 teams at the Debate Mate championship hosted by The London School of Economics on Thursday 16th April 2015.

Renell Harding is Awarded the Prestigious Amos Bursary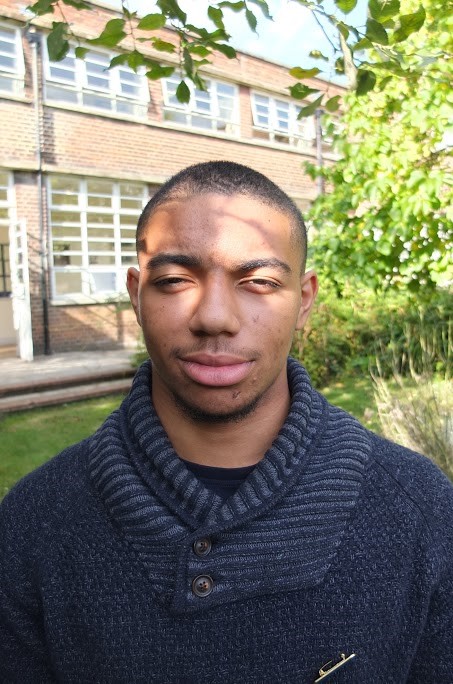 The Sixth Form are delighted to announce that Renell Harding has recently been awarded the prestigious Amos Bursary. This scheme provides support to academically able British young men of African and Caribbean descent to ensure that they realise their ambitions. The scheme provides support through university and enables students to access some fantastic networking opportunities in order that students go onto achieve within the ever increasingly competitive job market.
Renell said:-" I'm really grateful to be accepted on the Amos Bursary. I would like to thank the Sixth Form team for helping me through the process and I am looking forward to taking advantage of the upcoming opportunities that will be offered by the Bursary."
Renell is a very hard working young man with a fantastic attitude towards his studies. He is a great role model to younger student and we are really proud of his achievements.
Former Preston Manor Student, Vikesh Champaneri, Shines on The Voice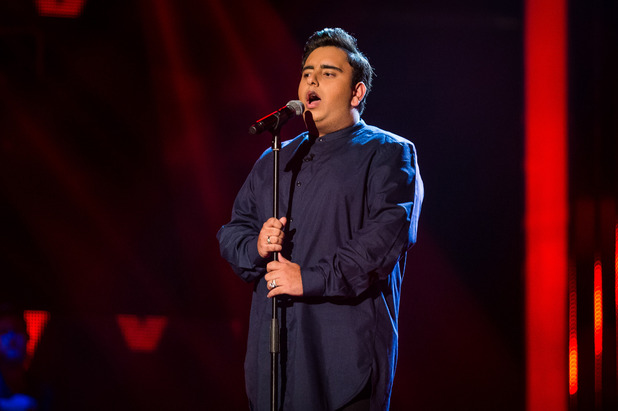 Jack Petchey Awards Ceremony
Congratulations to Preston Manor students Renae Prince, Nicole Gouveia, Gertrude Owusu Frimpong, Zarina Bell-Gam, Dave Abdirahman, Mutjaba Walji, Dana Kassem and teacher, Mr. David McLoughlin, who received awards at the annual Jack Petchey Awards Ceremony which took place on 3 February 2015. Photographs from evening can see on PDF file at bottom of page.
Former Preston Manor School Student Wilfrid Obeng Boakye makes the RARE Rising Stars 2014 list of the UK's Top Ten Black Students.

Read more below:
http://www.rarerecruitment.co.uk/rrs2014/10.php#.VNNUXp2sWSo
http://edition.pagesuite-professional.co.uk/Launch.aspx?EID=7c55930e-adb0-4d98-b887-49d09114a001
Little Shop of Horrors
On 24th to 26th November 2014, Preston Manor School students successfully staged their own version of 'Little Shop of Horrors', the (in)famous parody of 1960s B-movies, to packed audiences on three separate nights and a special matinee performance for local Primary schools from the area. For a full review of this excellent performance you just need to click on uploaded file found at bottom of page.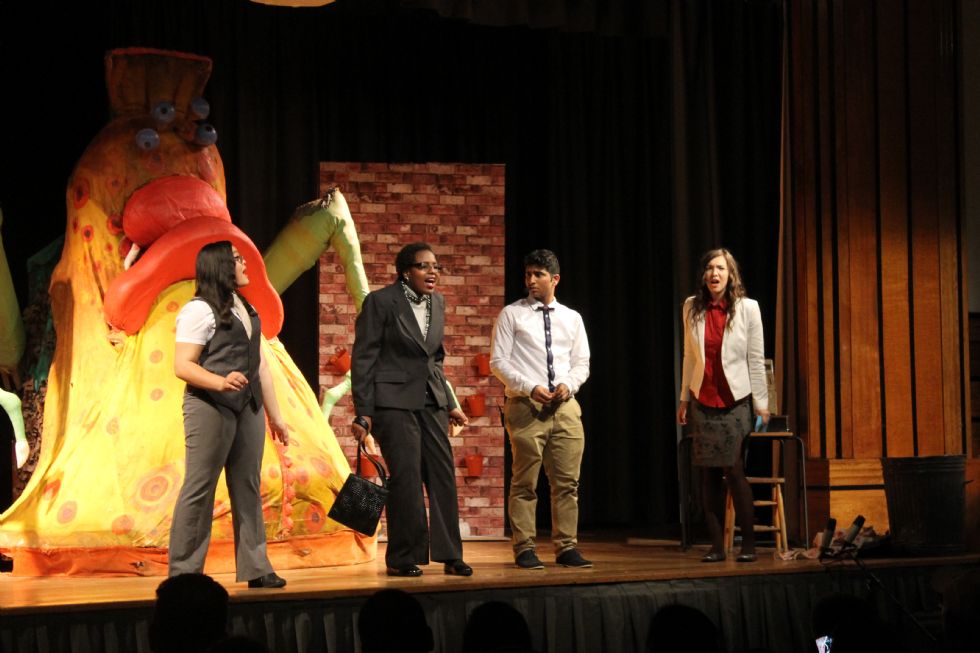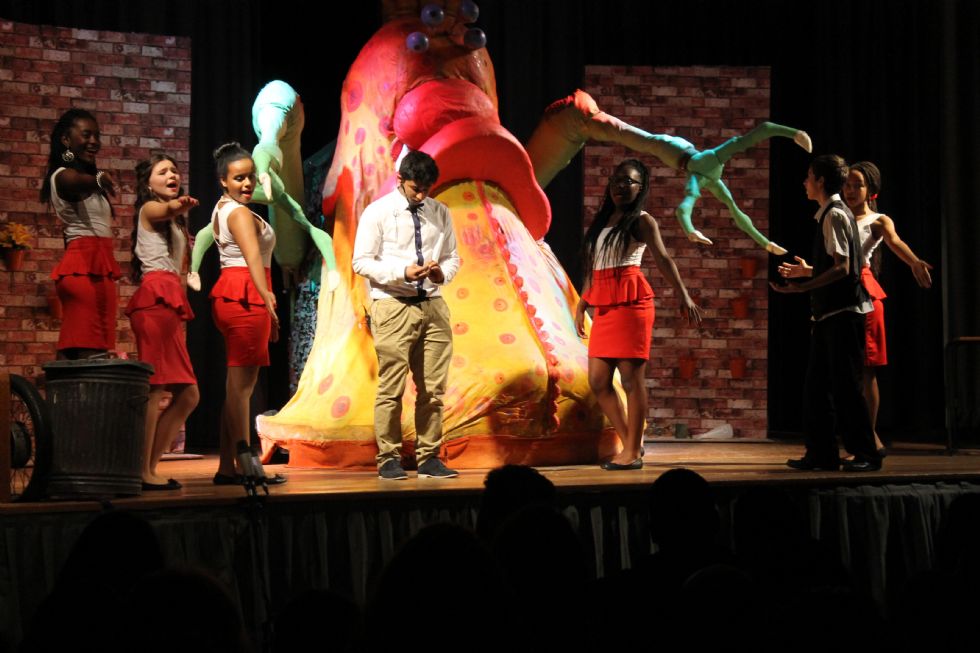 Further photographs from the performance can be viewed at link below:
https://drive.google.com/a/preston-manor.com/?tab=mo#folders/0B7JWXFRhbrHIbXpCZFRJSFFHaEU
Ato Carboo – Brent Staff achievement award 2014. Innovation Award
Ato was nominated for the Brent Innovation achievement awards buy his fellow teachers at Preston Manor. Ato works hard to set up schemes and find innovative methods to enable the young people that he works with at Preston Manor School to have a greater sense of self-esteem and achievement.
Ato is able is able to engage with young people on a level that they can relate to and inspires them by showing them what is possible in life if they believe in themselves and work hard.
He motivates the young people that he works with by organising educational trips to places that they might otherwise not have the opportunity to visit such as the Houses of Parliament. He has set up a Black Boys Council where participants are encouraged to have a voice and share their views. He runs a self-referral S.T.A.R.S. scheme which helps to monitor behaviour and promotes a positive attitude.
Ato was charged with the task of reducing exclusion of Black Boys by 40% during the academic year 2013/14. Ato actually reduced the exclusion of black Boys by 60% through his numerous positive and interactive schemes.
Ato reaches out top everyone especially those who are most vulnerable through his active mentoring schemes. He has worked wonders with some young people who have been under his supervision turning them from immature boys, into young men who now have a positive future ahead of them.
Ato is firm but fair and well respected by his students and fellow colleagues. He is a credit to Preston Manor High School.

Preston Manor becomes first school in the UK to host WOW Talk Evening
On 27 November 2014, WOW Talks for Schools was launched at Preston Manor. The evening was truly inspirational. Speakers on the evening included the Digital Artist, Karen Palmer, Simon Hays, a founding Partner of Firefly Solutions, the singer Lilac Sheer and Preston Manor's Colin Hegarty. Photographs from the evening can be viewed at link below. Also, a link to WOW Talks can be accessed below.
https://docs.google.com/a/preston-manor.com/file/d/0B7JWXFRhbrHIZWdtN294OXdtcUk/edit
http://www.wowtalks.tv/events/
Prime Minister presents Mr. Colin Hegarty with his Award for Outstanding Use of Technology in Education
Mr. Hegarty, accompanied by a number of students from our school, visited 10 Downing Street on 21st October 2014, where to his surprise he was presented with this highly prestigious award. Photographs of the visit and of the Awards Evening event which aired on BBC2 on 2nd November 2014, can be viewed below:
Summer 2014 Examination Results
We are proud of the outstanding achievements of all of our students who took A Level and GCSE examinations this summer. The achievements of our students featured in the local press. Please see links below, as well as PDF file at bottom of this page:
A-Level
http://edition.pagesuite-professional.co.uk/Launch.aspx?PBID=84699986-04f0-46d3-af4b-abde8f4dcb50
GCSE
http://www.kilburntimes.co.uk/news/schools_2_4502/preston_manor_students_achieve_gcse_top_grades_1_3736254
GCSE Results at Preston Manor 2014
Students and staff celebrated an excellent set of GCSE results this summer. Overall 77% of entries were awarded the crucial A*-C grade, way above the national average of 68.8%. 67% of our students achieved 5 A*-C grades including English and Maths and, despite government warnings of 'volatility' in this year's results, this key measure equals the outstanding achievement of last year's cohort. Amongst many very strong individual performances, it's worth highlighting the remarkable achievements of Ruoqiao He (9 A*s and 3 As), Meenakshi Mandi-Jayaram (9 A*s and 2 As), Milan Patel (10A*s and 1 A), Matthieu Vazeille (8A*s and 4As), Sameara Ali (8 A*s and 3 As) and Marjon Karimee (5 A*s, 6 As and 1 B). The Head, Matthew Lantos, commented that "these results reflect extremely well on many years of very hard work by students and staff alike, and I congratulate all those who have collected their results this summer."
PEARSON TEACHING AWARD WINNERS HONORED AT THE HOUSE OF COMMONS
Colin Hegarty of Preston Manor School in Wembley attends a prestigious reception to celebrate winning a Pearson Teaching Award in 2014
The Pearson Teaching Awards hosted a prestigious event at the House of Commons on Tuesday 24 June to honour all those who have won a Silver Teaching Award in 2014.
Colin attended the event which was held to celebrate exceptional teachers from across the UK. He won his trophy in the category, The Award for Outstanding use of Technology in Education, after being shortlisted from a record number of over 20,000 nominations made by grateful pupils, past and present, parents and colleagues.
He will now join 59 fellow Silver Award winners at the UK final of the Teaching Awards at London's Guildhall on 26th October, where 11 Silver Award winners will receive a Gold Award. The ceremony will be filmed and broadcast by the BBC.
Rod Bristow, President of Core Markets at Pearson, said: ""Everyone can remember a teacher who inspired and challenged them so it's important to say thank you. It is great teaching that makes the biggest difference to learning and that's why great teachers must be recognised".
Saracens Sports Festival
A number of Preston Manor students attended the annual Saracens Sports Inclusion Festival in June. Mr. Ali was very impressed by our students who excelled in all sports on the day.