Letter from The Mayor of London - September 2019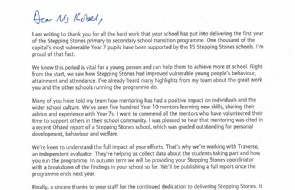 We were very pleased to receive this letter from Sadiq Khan, Mayor of London. This letter evidences the hard work and dedication of our students and staff. We are also grateful to families for your continued support which plays such an important role in helping the school achieve these outstanding results.
A full version of letter can be viewed by clicking on PDF below.