Year 10 Geography Fieldwork to Epping Forest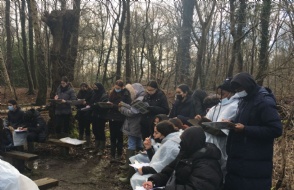 Year 10 geographers went to Epping Forest on Wednesday 23 and Thursday 24 February to investigate the changes along Loughton Brook. The students investigated the changing river characteristics of Loughton Brook as it moved downstream and considered the flood risk created by Loughton Brook to the urbanised area of Loughton.
For many of our students, this was the first time they have visited a forest and the students relished the opportunity for some outdoor hands on learning!