Mental Health Champions!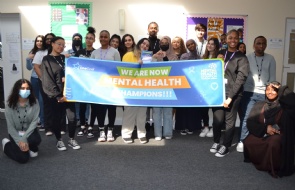 On Tuesday 22 March, students in Year 5 and Year 12 received their training to become student 'Mental Health Champions' for Preston Manor School. The workshop was carried out by Amy at OneGoal.
The workshop helped students to gain a better understanding of mental health, gave them ideas to support their own wellbeing and how to support others in school.
Other aims included:
to begin to develop a school ethos where positive mental health is promote
to discuss what positive mental health looks like and the effect on us if it is negative
to give children the tools to be able to develop a positive mindset for positive mental health in themselves
to give children the tools to support each other promote positive mental health
to recognise when friends need support and how to help
Congratulations to our Year 5 and Year 12 students for becoming a Mental Health Champion!