Jobs for the Future Conference - October 2017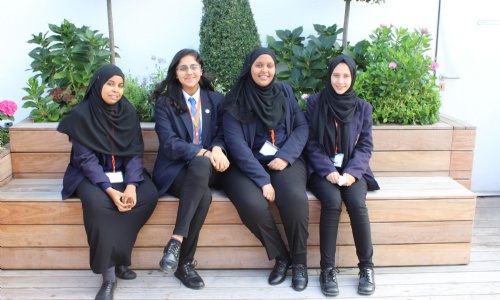 Four Year 11 Students addressed an audience at the 'Jobs of the Future' Conference hosted by the National Careers Service. The students (Samira Osman, Zainab Tellia, Zoya Usman-Malik and Mehaira Abdelhamid) were invited to speak at the conference after winning a Dragon's Den Competition in Year 10.
The students impressed everyone in attendance. They were articulate, confident and funny. The girls received certificates and boxes of chocolates for their contribution and many congratulations from other professionals at the conference.
These students worked exceptionally hard in their 'Dragons' Den' journey and throughout have conducted themselves in an exemplary manner. From winning the competition, completing the work experience and becoming speakers at a conference, they have really excelled and have plenty to put on their CVs.
They are a great credit to their families and our school.