Preston Manor Alumni 2020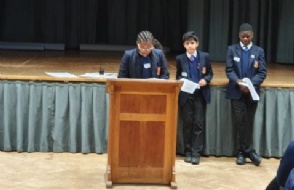 We held our first Alumni event for our lower school. Students who attended our primary school hosted 6 Rowan and 6 Poplar in our Upper School hall.
It was a great opportunity for our year 7s to catch up with their year 6 teachers and show them what they have done so far in year 7.
The year 6s came with lots of questions about life at Preston Manor Upper School and loved looking at the best work on display. Both year 6 and year 7 really enjoyed the event.