Jack Petchey Childen and the Arts Perspective Competition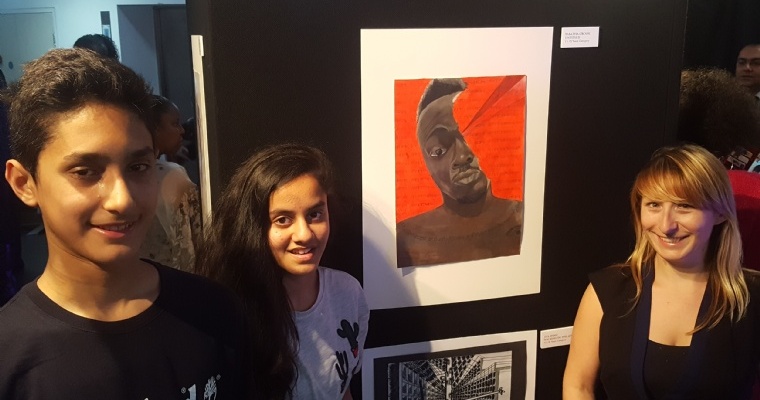 Year 8 Students shine at Award Ceremony.
Year 8 Students Jiya Shah and Ayman Rauf attended an Awards ceremony on Monday evening at Rich Mix in Liverpool Street, along with 28 other finalists for the Jack Petchey and Children and the Arts Perspective Competition . They were selected out of 1000 entrants from all over London and Essex with 10 students in each category. Jiya Shah was named as runner-up in her category and Ayman's work was also high rated by judges. This is an outstanding achievement by both students. On the night not only did these students and their parents get to see their work exhibited alongside that of other students, they also had the opportunity to meet and listen to Lady Petchey talk about the importance of Art in society, as she herself is an Artist.
Jiya won £100 and a £250 donation was made by the Petchey Foundation to the Art Department. Well done to Jiya and Ayman!
Please see official photographs from the event below: