Proud Moment for Preston Manor's Mathematics department!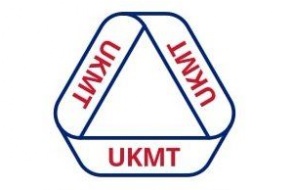 This week, 25 students from Years 7 and Years 8 participated in the 25th Anniversary United Kingdom Mathematics Trust (UKMT) Challenge. The Anniversary Challenge is an online, 45-minute, multiple-choice challenge encouraging mathematical reasoning, precision of thought, and fluency in using basic mathematical techniques to solve interesting problems.
The problems on the 25th Anniversary Challenge were designed to make students think really hard and required them to apply their knowledge. They rose to the occasion well without any training and all credit goes to their independent learning.
Special congratulations to the following students for securing Bronze Silver and Gold certificates.
GOLD: Alex (Y7), Vainavi (Y8)
SILVER: Prince, Ethan Liam, Huixuan (Y7) and Jamil, Dhruv, Jathurshan (Y8)
BRONZE: Joel, Tasshini, Maryam, Shrey (Y7)
Participation Certificates: Lorent, Jannat, Faruq, Yahya (Y7) and Nandita, Sally Sabah, Noor, Vili A (Y8)