Head Students
My journey at Preston Manor has not been an easy one, but it has taught me much about myself and has shaped me into the person I am today. Due to the continuous support of my teachers since Year 7, I have been motivated to strive towards being the best version of myself. In addition to the values my family has taught me, Preston Manor has played a huge part in teaching me to be resilient and passionate about achieving my dreams.
Preston Manor has offered me many opportunities which assisted me to achieve things I thought weren't possible. Amongst many, one I hold at highest value is the chance to take part in the Beyond The Bias programme. This is a social mobility organisation that tackles the lack of opportunities open to young people from ethnic minority backgrounds. Through this organisation, I have been able to work alongside a team and take part in life-changing events and camps for young children. Through this, I was able to gain a qualified coaching certificate. Not only have I found a family in BTB, but I have also created unforgettable memories with ambitious and driven people.
Being Head Student comes with great responsibility. Understanding and mastering how to work well in a team as well as taking charge when needed requires humility, adaptability and commitment. I can confidently say Preston Manor has provided me with the necessary support to ensure I fulfil this role to the best of my ability. Preston Manor school has set me on the road to succeed both academically and in my future life.

I am extremely grateful for all the experiences and memories created here, I hold the school at great value and my experiences here are irreplaceable.
Sienna Griffiths
Head Student 2023-2024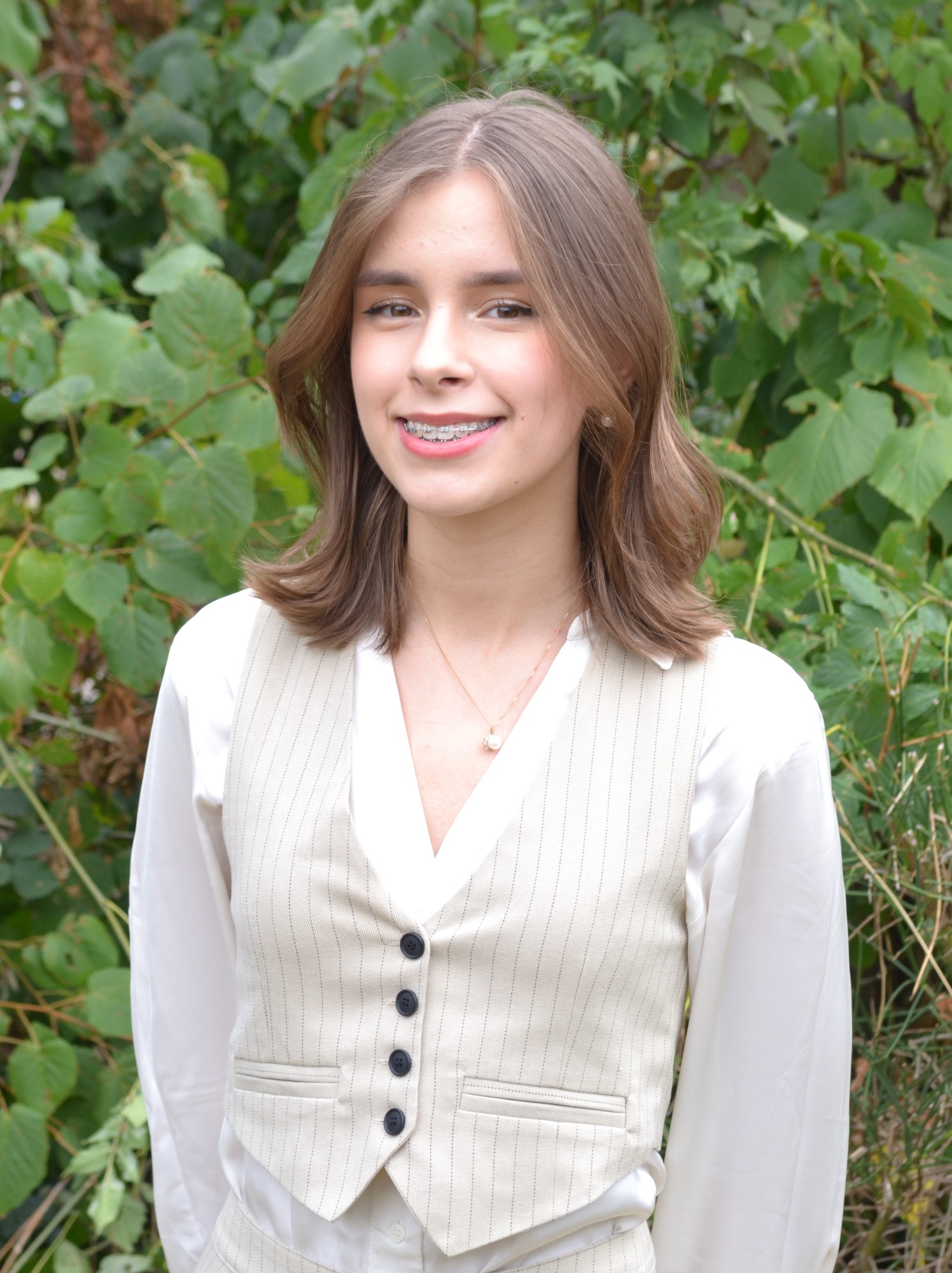 Preston Manor has been a special place for me since Year 7. It has changed a lot since I first stepped on its grounds, but every day is just as great as the first one. Although it hasn't always been easy, as school never is, I can happily say that it shaped me into the young woman I am today.

My time at Preston Manor has been as eventful as it has been long. I believe my success here comes from both my hard work and through the unwavering support all my teachers have given me and all the opportunities I have been able to get here. From starting with small inform roles like being a Citizenship representative, or later being a House Captain, Preston Manor has always allowed me to push myself that one step forward to become the best version of myself.

Undoubtedly though, the Sixth-Form has been where I've shone the brightest. I started Year 12 fuelled by excitement. I took part in many extracurricular activities, for example, I wrote for the school magazine and I led fundraisers; but most importantly I made myself heard. I am not the loudest person, but the Sixth Form helped me find that voice and lead events to help create a better future. Through the Sixth Form Enrichment programme I was able to join Eco Manor where I competed with my friends in a sustainability competition run by Veolia across Brent. Our push was for sustainable clothing use, such as clothes swaps or even mending your clothes, which ended up winning us first place. It was exciting to work together with a team to achieve something so worthwhile. I may never have experienced it had I not come here.

Now going into Year 13, I am going another step up to the top of the school ladder. For me, being Head Student is not a role, it's a responsibility and a promise that I present my best at all times and that I help others show their best too. As Head Student I am really proud and happy of where I am, but I know my journey doesn't end here.

Preston Manor has taught me that it's not always about where I am or who I'm with, it's about my mindset and how I see what's ahead of me. Confidently, I can say that I see the world ahead of me, but I'm not afraid of it.

Andreea Prodan
Head Student 2023-2024