Speech and Language Provision - LIGHTHOUSE
Lighthouse is an Additionally Resourced Provision (ARP) for children with Speech, Language and Communication Needs (SLCN) at Preston Manor Upper School.
Students receive a full experience of a mainstream environment, including tutor groups and a mainstream curriculum. In addition, students have access to specialist teaching and interventions in small groups and to speech and language therapy as their needs require.
Our speech and language therapist is in school for three days each week, working closely with specialist staff and subject teachers to support our students in accessing a broad, balanced and inclusive curriculum.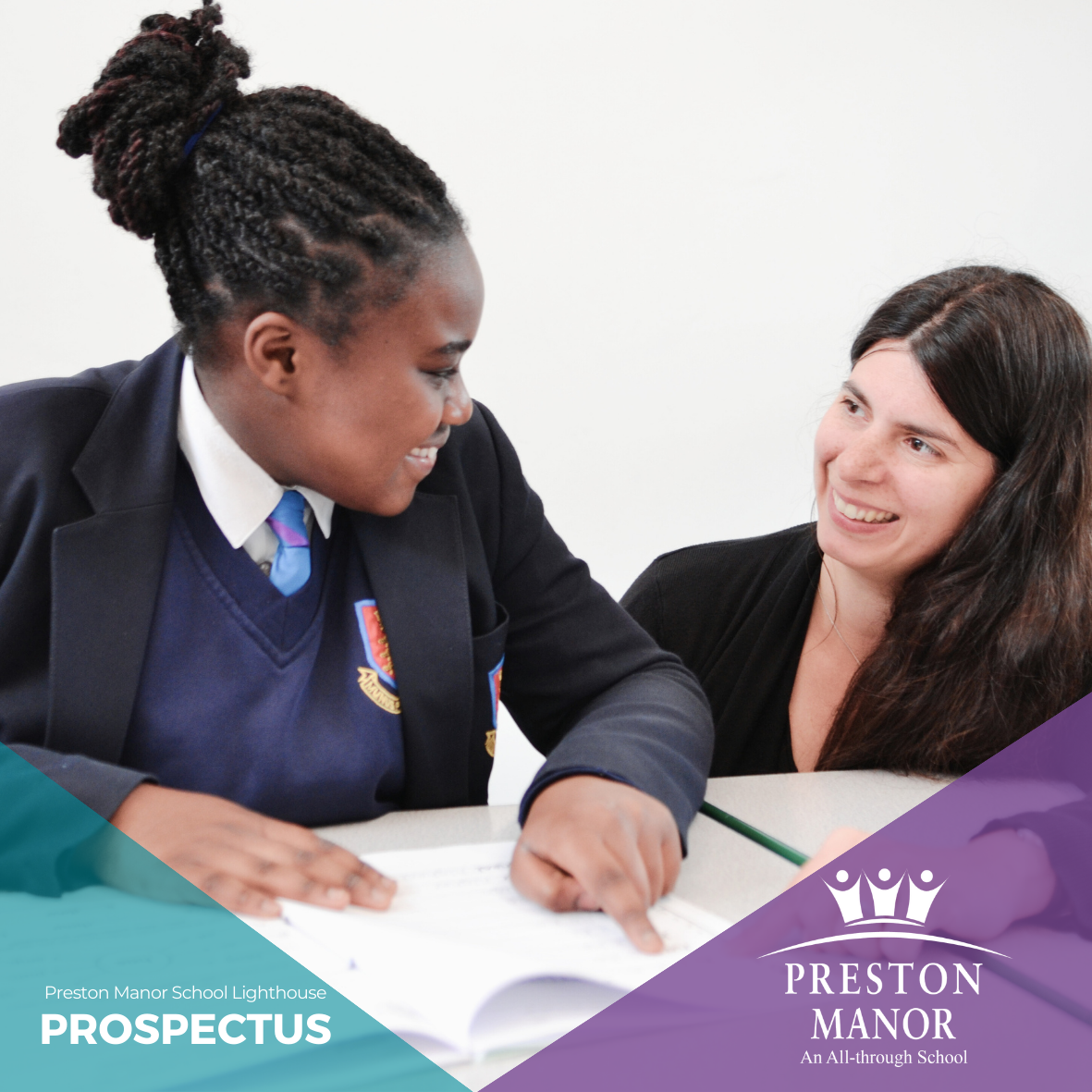 View the Lighthouse Prospectus by clicking on the image.
For further queries, please contact Ms. Carla Courtney (Manager of Lighthouse SLCN ARP) on 020 8385 4040 ext. 262.